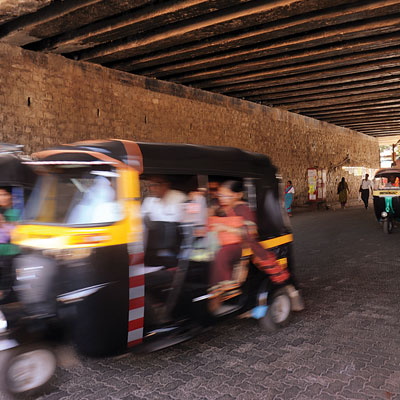 Proposals for widening two subways at Andheri and Jogeshwari on the Western Express Highway and building a new pedestrian subway in Goregaon are pending with the state finance department for six months and it's still unclear when the work will get going.
The Andheri subway, located near the Parsi Punchayat, is to be widened from 9.5m to 30m and the one in Jogeshwari, near Janta Colony, is to be widened from 8m to 20m.
"The widening would ease the traffic congestion particularly on the Andheri-Goregaon stretch where vehicles are held up for long periods. The subways will also have footpaths that will curb accidents," said an official of the public works department (PWD) which will undertake the work.
The cost of the work is estimated at Rs10 crore for the Andheri subway and Rs7.5 crore for the Jogeshwari subway. However, contractors bidding for the work quoted upto 38 per cent higher costs, as a result of which the proposals were sent back to the finance department.
"Once we get the approval from the department, we will be able to begin the work around October, after the monsoon," the official said.
A new pedestrian subway is to be built near the Goregaon check naka. The three-metre wide passageway will cost Rs2 crore.
"The pedestrian subway has been a demand of Aarey colony residents for a long time as they had a tough time getting across the highway to go to the railway station," said Ravindra Waikar, Shiv Sena MLA.
"However, on the widening of the two subways I cannot see any reason for the delay by the finance department," Waikar said.
SK Srivastava, principal secretary in the finance department, said he could not comment on the matter unless he examined the relevant files.