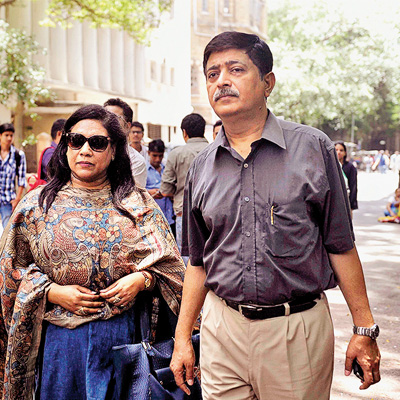 "We are satisfied that the court found the accused guilty. We feel he should be awarded the death penalty. Only then will my daughter, Avik and the society at large will get justice," said Atanu Purkayastha, father of advocate Pallavi Purkayastha, who was molested and killed by Pathan.
IAS officer Atanu, who was joint secretary in union agriculture ministry when the incident took place, was in the court along with wife Summeta Purkayastha, director general with ministry of telecom, when the verdict was pronounced.
Sumeeta was seen struggling to hold back tears while speaking to this correspondent. "Last two years were extremely difficult; we not only lost our daughter but also Avik, to whom she was about to get married. A year after my daughter was murdered, Avik started falling ill and eventually passed away."
Sumeeta said they were in touch with Avik's parents and would inform them about the court order. "Recently Avik's parents were hospitalised. I think they did not come because of that," she added.
The couple thanked the police, prosecution as well as the state for the expeditious manner in which the case had been handled. "Two people who were tax payers were killed. The accused devastated two lives and their families. We welcome the court order. We would be happier if he is awarded the death penalty."
Pathan says he's innocent
Meanwhile, Pathan told this correspondent that the police had falsely implicated him. "Immediately after she was murdered, the police called all the security guards to the police station. Even Avik was called, and he too was beaten up. He was, however, let off later. I was asked to sign a document written in Marathi, and later arrested. My parents who stay in Kashmir, are now in Mumbai, and will come to meet me," said Pathan. He also said he would approach the high court to prove his innocence.