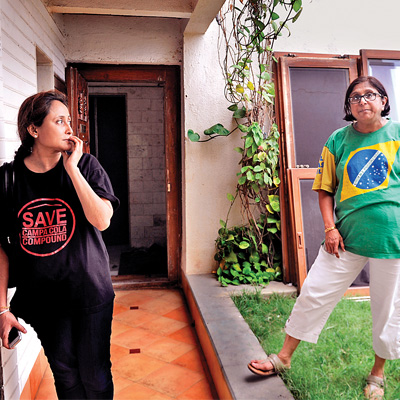 With the June 10 deadline given by the Supreme Court to Campa Cola residents, BJP Member of Legislative Council Ashish Shelar demanded that chief minister Prithviraj Chavan take a humane approach towards the issue.
"The chief minister can take a decision on this issue," said Shelar in the legislative council. "Municipal corporation has already sent notices to the residents and they are in a state of panic as the deadline is upon them. In its ruling, the Supreme Court on June 4 had said that the chief minister's decision will be final. Hence, the CM has an option to take a decision on the issue and help the residents."
Shelar said while one of the residents died on Sunday, several others are extremely worried and fearing the worst.
"Only 1,174sqm area is illegal and BMC is going to act on more than 8,000sqm, which is unfair. As per the development control rules of 1967, residents have applied their proposal. Considering all these aspects, the state government and CM should look into the issue on humanitarian ground and approach it sympathetically," demanded Shelar in the House.
Cong-NCP introduces new members in council
Chief minister Prithviraj Chavan introduced 10 new members in the state legislative council on Tuesday. Janardan Chandurkar, Anandrao Patil, Husbanu Nizamuddin Khalife and Ramhari Rupanwar from Congress were appointed as Members of Legislative Council, and from NCP Vidya Chavan, Prakash Gajbhiye, Khwaja Baig, Ramrao Vadkute, Jagannath Shinde and Rahul Narwekar were inducted as MLCs