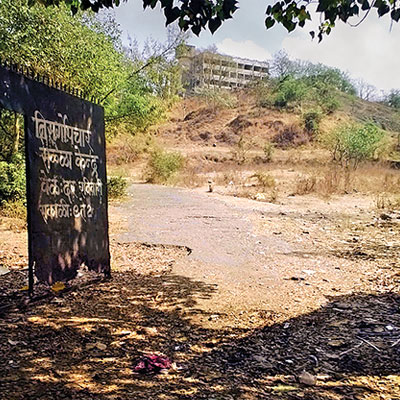 A guard, who was on a round at the Parsik Hill bungalow of the late actress Nutan, found a foetus floating in the swimming pool on Saturday morning.
According to the Mumbra police, the guard initially thought it was a piece of flesh and unsure how it came to be there he called a colleague. They subsequently informed the police.
The cops are perplexed as Parsik Hill, located between Kalwa and Mumbra, north of Thane, is a sparsely populated area and generally deserted.
They have registered a case against unidentified persons under section 318 of the Indian Penal Code that concerns offences of concealment of birth by secret disposal of dead body.
Such cases of abandoned foetuses are commonly linked to illegal abortions.
The bungalow, now in the name of Nutan's son Mohnish Behl, is usually unoccupied. A few people have been employed to maintain and guard the house. Behl visited the place after being informed about the incident.
TS Agam, the investigating officer, said, "We have had a word with the owner of the place and he has assured us of his co-operation."
The foetus, which appears to be that of a girl, has been handed over to the Thane civil hospital for a post mortem. First information suggests that it may have been dumped there at least a couple of days ago.
One of the guards, disturbed by the incident, said, "This is very bad. We were shocked to see this. How can anybody do such a thing? The area around is usually deserted. That somebody had the audacity to come up the hill and do such a thing is strange."