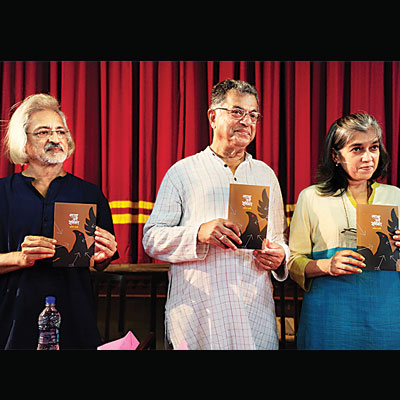 Is the Maharashtra government not serious enough about tackling the Naxal menace that resulted in the death of seven policemen in the most recent attack on Sunday?
The fact is that the government has not implemented the proposals that have been made to improve the anti-Naxal operations even two years after receiving the recommendations.
This, according to PK Jain, former additional director general of police, indicates that the government is not committed on the issue.
"I had made a presentation to the state government on what was wrong with the anti-Naxal operations and how this should be improved. Some of the minor recommendations were accepted, but major recommendations like working out a surrender policy, incentives for police informants, rewards and accelerated promotion policy for police and an operative fund of Rs50 crore have not been implemented as yet."
The men in uniform continue to fight the battle without high-tech equipment like GPS trackers and high-end wireless systems.
"For purchases, the police have to take a circuitous route via the home and finance departments, the deputy chief minister and the chief minister. So we recommended the formation of a Cabinet sub-committee to decide especially on matters of equipment and purchases," Jain said.
"Naxals who surrender bring in a lot of information and others with them. But the government never thought it was important to incentivize the surrender," said another police official. "Also, the reward offered to policemen is in the range of a few thousand rupees. Can't there be a proper reward for them?"
Jain was severe in his attack particularly on home minister RR Patil, saying "Though he is the guardian minister he hasn't gone beyond 12 km from Gadchiroli town. When you are fighting a war, you have to be prepared. But here even a desk officer creates obstacles in the way of proposals that are approved by the chief secretary."
But Ravindra Kadam, special inspector general, Nagpur range, thinks otherwise. "There is no lack of support from the government. We have all the equipment and support. Sunday's attack happened as there has been tremendous pressure on the Naxals from the police in the past 13 months," Kadam says.
The top police official pointed out that 36 cadres have been killed during the period, while Naxal recruitment has also been curbed. Many have also surrendered.
"Their influence has decreased and their survival is threatened. The attack is a retaliation. Since 2009, this is the first time that members of the C-60 unit came under attack as they have given the Naxals a tough fight."