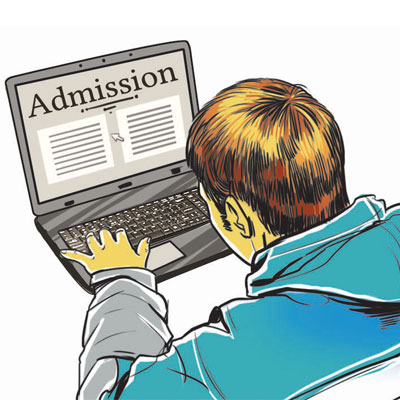 The online process for admissions to class XI in the Mumbai Metropolitan Region (MMR) will kick-start on April 24 and students can begin their registration on the website fyjc.org.in/mumbai.
A two-phase process, the admissions are conducted by the office of the deputy director of education. The first phase requires students to fill the part one of the online form which includes the candidate's personal details.
Students can collect the information booklets containing the user id and password from their schools. "We have sent the booklets to schools on April 20. The students can buy them from their schools for a price of Rs150 and fill up part one of the form online," said NB Chavan, deputy director of education, Mumbai.
There will be over 40 help centres in the MMR to assist students in the process of filling forms.
The phase two of the admission process will be conducted after the class X results are declared. "Soon after the results are out, students can fill the part two of the form. This is the options form where they will select the stream and colleges as per their preference," said Chavan.
The seats will be allotted to students on the basis of merit. The merit lists will be announced by the deputy director's office.
Schools will provide assistance to the students. "We have received the information booklets but since our staff is busy with election duty, we will distribute them to students next week. A computer teacher will provide assistance to students and help them to fill the form," said Anjana Prakash, principal, Hansraj Morarji Public School, Andheri.