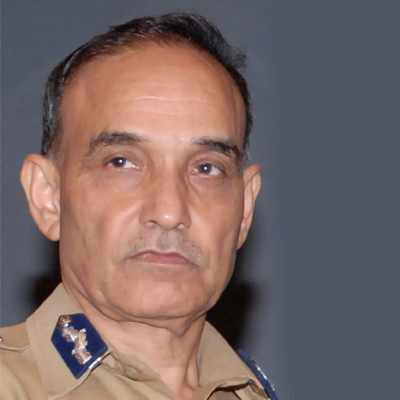 Two days after resigning from the IPS, Satyapal Singh who was Mumbai's police commissioner till two days back, joined the BJP on Sunday. A 1980 batch officer, Singh attended a BJP rally in Meerut and shared the stage with Narendra Modi and Amit Shah. He even addressed the rally briefly before Modi arrived.
There is speculation that Singh will contest Lok Sabha elections on a BJP ticket from Baghpat in Western UP. He is native to Baghpat. In his brief speech, Singh said there were several issues that blunted the country's development and corrective steps have to be taken. "There was a need to back Modi for prime ministership to bring about a change in the nation," he said.
Singh's admission into the BJP is part of the party's tactics to present as many new faces with credibility and a track record to boast of. Justifying his entry in politics, Singh said it was necessary to take sides in the battle for change and history would judge those who stayed neutral adversely. "So far, my sphere of work was limited to Mumbai, Now I want to serve the country. I want to focus on working for social harmony, national integration and world peace. We should be with Modi to change society," Singh said.
Singh, who was due to retire in 2015, is the first serving Mumbai police commissioner to step down. He is a post-graduate in chemistry, has an MBA from Australia and a doctorate in Public Administration.Meanwhile in Mumbai, BJP spokesperson Meenakshi Lekhi, who addressed a gathering for NaMo (Narendra Modi) Tea Party at Nariman Point, said Singh had good influence over the people of Western UP and he is seen as "ideal" for the region by its people. Singh's constituency will be decided by the party's Central Parliamentary Board, she said.