Sanap took his pal Nandkishore Sahu to the site to kill evidence.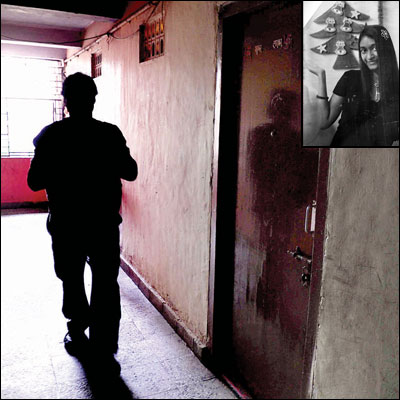 A startling revelation made by Nandkishore Sahu, friend of Chandrabhan Sanap, the man who had allegedly murdered 23-year-old techie Esther Anuhya, can bolster the case of Mumbai crime branch against Sanap in the court.
Sahu told the police during interrogation that he had seen Esther's body in the bushes of Kanjurmarg a few hours after she was killed by Sanap.
According to the Mumbai crime branch, after committing the crime Sanap abandoned Esther's body in the bushes of Bhandupeshwar Kund in Kanjurmarg and left for his Karve Nagar residence. He then realised that his mobile phone and Sahu's bike registration number would be in Esther's mobile phone. Sanap had taken Esther from the railway station on Sahu's bike.
"Sanap thought if the police recovered Esther's phone from the spot, they would eventually trace Sahu and then he would be caught. Sanap was left with no option but to call up Sahu and inform him about the crime that he had committed," said a crime branch officer.
He added that Sanap sought Sahu's help in tracing Esther's phone. "They both met at a place and then Sanap took Sahu on the bike to the spot where Esther was killed. Sahu was riding pillion on the bike.
Sahu had also seen Esther's body in the bushes. The two searched for her mobile phone for quite a while but could not locate it. In fact, it was in front of Sahu that Sanap had tried to burn Esther's body with petrol so that she couldn't be identified. They then left the place," said a police source.
Police sources claim that this revelation made by Sahu could strengthen their case. "We are examining whether to make him an approver or a star witness in the case. He is the only one who had seen Esther's body at the crime scene hours after the crime. He is the one to whom Sanap had first confessed about having committed a murder," the officer said.
The Mumbai police on Tuesday claimed they have gathered more evidence in the case. "Some evidence crucial to establish our case in the court have been gathered. We will soon track the backpack of Esther that is still missing," said another police officer.
Meanwhile, joint commissioner of police, crime, Sadanand Date on Tuesday spoke to Anuhya's father SJS Prasad. "He (Prasad) has many questions in his mind but I told him about our investigations and details that have emerged from our probe. I have an impression that he was satisfied," said Date.