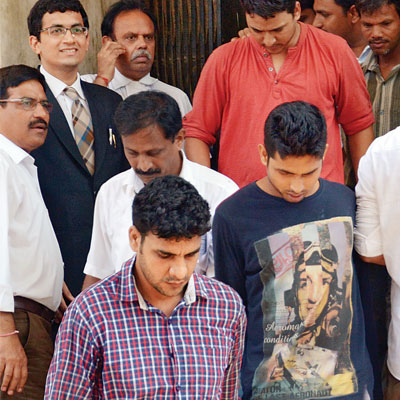 The five navy officers arrested for allegedly molesting a 25-year-old woman in a Khar pub and were granted bail by the Bandra metropolitan court on Tuesday.
The naval administration is expected to take action against these five officers.
"The suspects claimed that they did not intend to harass the couple. They followed them as they wanted to know why the couple had complained to the pub's management about them," said police officer.
The incident took place on Saturday night when the victim along with her husband went to a pub in Khar. The five navy men passed lewd comments at the woman and after that an argument ensued between the suspect and victim's husband.
The bouncers intervened and the navy men were thrown out of the pub. After the couple came out of the pub at 1.30am the suspects followed them in two autorickshaws from Khar to Borivli (East). The couple then called control room and Kasturba marg police intervened and nabbed them.