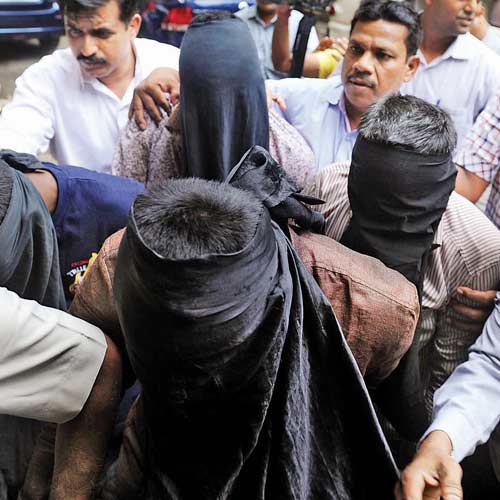 The sessions court on Monday geared itself up for trial in the Shakti Mills gang rape case, where a photojournalist was allegedly raped by five men on August 22.
The court, presided over by principal judge Shalini Phansalkar-Joshi, informed special public prosecutor(SPP) Ujjwal Nikam that since the matter is on fast track, the trial should be completed within 60 days. The court further held that the trial in the case would run on regular basis.
The crime branch had produced three of the four accused who were involved in the case before the court in order to initiate the trial. Nikam, while addressing the court, said, "As of now, we have produced Vijay Jadhav, Kasim Sheikh alias Bangali and Salim Ansari before the court.
The officers were not able to produce Siraj Khan alias Sirju before the court since he was in judicial custody in some other case in Thane."
Further, when the court asked the accused if they had appointed any advocates to defend themselves in the case, Kasim and Salim replied in the affirmative. However, Jadhav claimed that no one from his family has come to meet him and hence, he has no advocate.
The court further asked him if he wants legal aid, to which he said yes. On Thursday, the court will decide if the state would provide him with legal aid and is likely to initiate trial in the case.
Meanwhile, the metropolitan magistrate court extended the custody of the four accused for their alleged involvement in the gang rape of a 19-year-old call centre employee in the Shakti Mills compound till September 27.
The girl had approached the authorities after the photojournalist's rape was reported, claiming that she too had been gang raped by the same accused on July 31.