dna downtown enlists the green spaces in South Mumbai that are the perfect head-to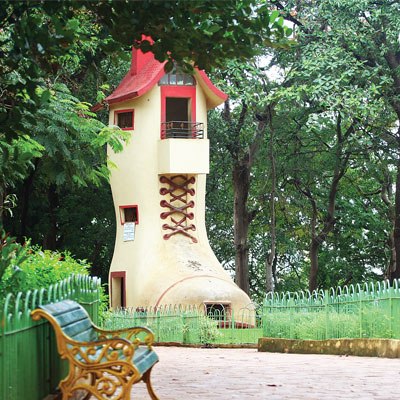 On June 5, which is observed as World Environment Day by the United Nations Environment Programme (UNEP), the landscape of Mumbai is dotted by a series of sapling plantation drives every year on this day. And with each passing year, the open green spaces available to the city-dwellers keep shrinking.
Says Jigisha Gosalia, resident of South Mumbai, "I have been here since my birth and I clearly see the change in the surroundings. Over the years, the trees in my area have reduced, the green spaces have been encroached and buildings have come up. I feel today's generation is missing out on so much."
In the midst of all this, though, there is still some hope for us. Let us take a look at the few open spaces that the island city can still boast of.

Jijamata Udyan
Spread over 48 acres, Jijamata Udyan is situated in the heart of old-world Byculla. Ranicha Baug, Victoria Gardens–call it by any name and the locals will guide you to the right place, if you do not know the way yet. Although, monikered 'garden' or 'udyan', the place was originally set up as a zoo. However, the place is marked by a handful of species to hold on to the title. However, the verdant green cover has ensured the charm of the place is held, especially with the green-starved children of the city.

Kamala Nehru Park
This children's park in Malabar Hill has been an attraction for generations on account of the huge iconic Old Woman's Shoe there. Every family album will boast of at least one picture of the kids sitting on the shoe or leaning against it. Offering a view of Girgaum Chowpatty and the stunning Queen's Necklace, this park attracts children and adults alike.

Hanging Gardens
This garden takes its name from the fact that it was built in 1881 on the main reservoir of Mumbai. Popularly known as the Hanging Gardens, the place was originally named Ferozeshah Mehta Gardens. Perched on the top of Malabar Hill, Hanging Gardens is situated right opposite to Kamala Nehru Park. With a breathtaking view of the Arabian Sea, the garden offers a calm landscaped space for visitors.
Horniman Circle Gardens
Nestling in the midst of the bustling commercial district of South Mumbai, Horniman Circle has been the lungs of the working class of the city for decades. Home to several art and cultural fetes through the year, Horniman Circle Gardens is home to people looking for a respite from the
concrete jungle. With the majestic Asiatic Library on one side and the regal international bank structures on the other, Horniman Circle Gardens is dotted by walkways and a
small park.
While the above top the list of green spaces in South Mumbai, there are also a few that locals have kept a closely-guarded secret. The SK Patil Garden, also known as the Japanese Garden, that was opened in the 1960s, is one such. Sagar Upavan, or the Bombay Port Trust Garden, in Colaba also falls in this list. Says Nidhi Agarwal, resident of Marine Lines since her birth, "While I grew up, Japanese Garden was the haunt for all the neighbourhood kids. I learnt to cycle there, to make friends, to skate and, most importantly, to escape from mom's anger when I did something naughty. Now, however, large portions of the park have been cordoned off in the name of development. I guess that is why the concept of community has become internet jargon instead of an actual way of life."