Dharavi boy killed by his father by repeatedly hitting him with an iron rod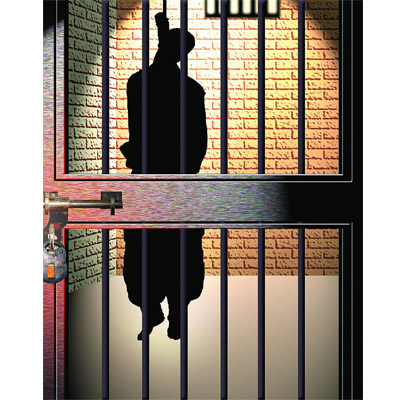 The Dharavi police, on Saturday, arrested a 54-year-old man, who allegedly killed his son brutally over a property dispute. According to the police, the accused, Jahidali Ansari, fled the scene of crime after killing his son, Mohsin Ansari (24), in the wee hours on Saturday. He was however, arrested later in the day.
The Ansaris live in a building in Dharavi. According to the police, Jahidali had a fight with his wife on Friday night. Mohsin intervened and tried to pacify his father. However, Jahidali, in a fit of rage, bashed up his son and asked him to get out of the house. Mohsin left the place and went to sleep on a cot lying outside a shop near his building. "Around 6.45am, Jahidali, while returning from the mosque, repeatedly hit his son on the head with an iron rod. Jahidali then left the spot.
The locals spotted Mohsin's body lying in a pool of blood on the footpath near Lokseva building on 90-ft Road in Dharavi. They then informed the police, who rushed him to Sion Hospital, where he was declared brought dead on arrival. Police investigation has found that Jahidali and Mohsin used to frequently quarrel. "The family had another house in the building and a shop, which Jahidali assumed Mohsin would sell and leave them with nothing. He was the only son and had six sisters. The deceased had paid off a loan of Rs 5 lakh that the family had taken for buying the shop," said P Raut, assistant police inspector, Dharavi station. Jahidali has been arrested under IPC section 302 (murder).