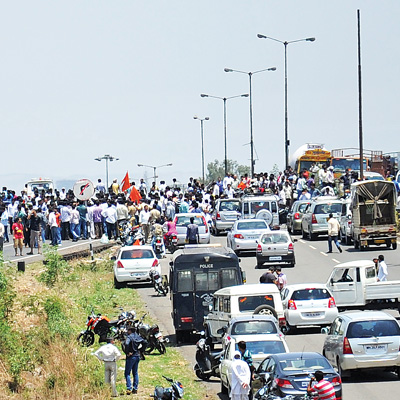 It seems the Facebook page which had derogatory comments about Chhatrapati Shivaji Maharaj and late Bal Thackeray originated from a European country.
The police on Monday said investigation in the social media abuse case, in which a Pune techie was killed, has reached the half-way mark and they are hopeful of further breakthroughs soon.
"We have identified the person/s behind the act. Preliminary investigation has revealed the page originated from a European country. We are writing to the government concerned for mutual legal assistance treaty (MLAT). It is over and above the Letter of Rogatory we have already sent," said a police source.
MLAT is an agreement between two countries for the purpose of gathering and exchanging information in an effort to enforce public or criminal laws.
Home minister RR Patil said the Home department has identified the culprits who had uploaded the morphed pictures. "Most culprits use proxy servers. We will take action against the accused."
Meanwhile, the state government has decided to request the Centre for control over social media and netizens who upload objectionable stuff.
Deputy chief minister Ajit Pawar said anti-social elements are misusing social media to spread hatred across the state. "In the recent past, particular groups has been deliberately defaming social icons by morphing their pictures and uploading the distorted ones with fabricated messages. We want peace and harmony... (these) groups should be punished," he added.
He said the servers of most social networking sites are based in the US and, hence, the state government is finding it difficult to control them. "It takes time to identify the culprits. We have to contact the US authorities and that consumes a lot of time. But, despite everything, the culprits roam free and disturb peace. Therefore, there should be proper vigil. We don't want a ban on social media but anti-social elements can't be allowed to misuse it for their gain," said Pawar.
Chief minister Prithviraj Chavan seconded Pawar and said they plan to meet prime minister Narendra Modi and request his intervention in this.
Interestingly, Pawar's remarks come a day after his uncle and NCP chief Sharad Pawar attacked the Modi government for increasing communal rift and violence in the state and India.