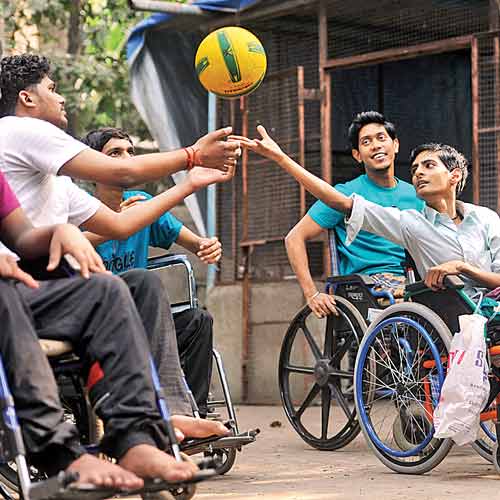 With the International Day for People with Disabilities being marked today, on December 3, experts believe Mumbai is far behind in terms of providing accessibility and inclusiveness to the disabled in the city.
Mithu Alur, founder-chairperson of the Spastic Society of India, now known as ADAPT, believes that while there is much hype about providing adequate facilities and freedom to the disabled, there is not much being done to ensure they are treated equally and on par with the rest.
In this regard, ADAPT is organising a rally in Azad Maidan on Tuesday, where eminent citizens and others will discuss and bring about solutions to the problems faced by the disabled on a daily basis. "Accessibility is not just providing ramps and walkways in public places and institutions. It's also about giving them the education and employment they deserve," said Alur.
She added that while many public places have the required amenities and ramps for the disabled, the concept is still in a nascent stage. "Foreign countries have taken the concept seriously. In India, the pavements are in bad shape, there are no public toilets and no system of taxis for the disabled. We have a long way to go," said Alur.
"Firms should make them employable. There should be representation of the disabled in Parliament as well. I hope the city and the country become more empathetic to this section of people and takes steps, in terms of infrastructure and education," added Alur.