All exit polls point to the BJP coming to power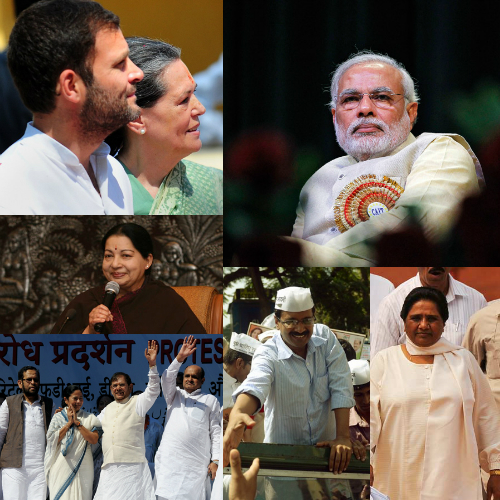 Exit polls at the end of the nine-phase national elections, gave the Narendra Modi-led National Democratic Alliance, the likely chance of forming the government at the Centre with an average count of 260 seats. Poll predictions swayed with a 40 seat difference for the NDA with a high of 289 and a low of 249.
BJP leaders like Ravi Shankar Prasad said the BJP would cross the 272 majority mark comfortably and that Narendra Modi phenomenon is unique. "This is an election of hope and not of emotion. The policy of arrogance, dynasty and inheritance is being rejected by the people of India and the politics of initiative, hard work and accomplishments based upon the record of good governance is being rewarded by the people," Ravi Shankar Prasad said.
The poil results suggested that the UPA would end up with less that 150 votes. According to the polls, BJP stands to gain immensely from the anti-incumbency vote making huge strides in UP and Bihar. The Congress is predicted to hold its own only in Kerala, Karnataka and Assam and making a semblance of a comeback in Punjab on the back of an anti-Badal sentiment.
Research group C-Voter predicted 289 seats for the National Democratic Alliance headed by the BJP, with just 101 seats for the alliance led by the Congress party
A third poll, by Cicero for the India Today group, showed the NDA hitting between 261 and 283 seats.
Time Now poll placed the NDA at 249, the lowest among all the exit polls.
Even at the average of 266 seats, the NDA would need help from one of the Third Front parties, like Odisha's BJD or Tamil Nadu's Jayalalitha or the Trinamool Congress to form a goverment that can suvive for some time and carry out any major reforms. Both the BJD and Trinamool party leaders said there was no questions of joining the NDA. But with the NDA sure of forming the next government totting up the numbers will get easier once the results are announced.