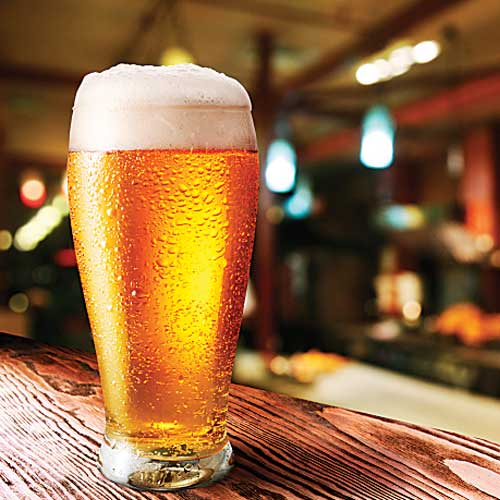 The state excise department is cracking down on wine shops and permit rooms charging customers for alcohol beyond the maximum retail price (MRP). The action has been taken after it was found in the past few months that several outlets were overcharging customers for various products. The department has registered more than 1,400 cases, most of them on sale of beer and country liquor.
According to an excise official, many outlets were indulging in this wrong practice since the excise duty on liquor was hiked this year which resulted in lower margins for retailers.
The official said that the offence could be compounded under the Bombay Prohibition Act by the district collector, with a fine of up to Rs50,000. In extreme cases, licences of culpable establishments could be suspended or cancelled.
"According to the 1996 policy, a sealed bottle of liquor has to be sold according to the MRP mentioned on the label. This is inclusive of all taxes," said a senior state excise department official.
He explained that the excise levy had been remodeled on the basis of the MRP. Previously, all categories of liquor were charged similar duty. Today, excise duty and MRP are linked to the production cost.
As the duty rates were increased this year, manufacturers' profit margins fell and in turn they cut down on schemes for distributors and retailers, the official said. Consequently, retailers violated the MRP for viability.
Earlier this year, Maharashtra hiked the minimum taxation on alcohol by 15.79% for country liquor, 25% for Indian made foreign liquor (IMFL) and 30% for beer. Traditionally, country liquor boasts maximum sales, over that of beer and IMFL.
The official said that after the department detected this violation, a drive was launched. In September, 170 cases were registered across the state, 843 cases in October and 413 cases up to November 28. The maximum violations were found for beer and country liquor. Retailers were found charging Rs5 to Rs7 extra on a bottle of beer.
The official explained that far fewer violations were found in the case of IMFL, probably because the large number of brands and stiff competition that led manufacturers to hand out sops.
Arvind Miskin, president, Maharashtra Wine Merchants' Association, admitted that there were complaints of wine merchants overcharging consumers, but said most of the cases were outside Mumbai. "Most wine merchants in Mumbai do not overcharge as people here are educated and know the MRP. Hence, it is not possible to fleece them," Miskin said.
He explained that the duty hike had resulted in curtailing of schemes and margins. For example, the margins on sale of IMFL had fallen from 16-17% to about 12% and for beer from 20-22% to 15%. The increase in overheads like staff costs had also squeezed retailers further.
For a few rupees more
The excise department has detected wine shops and permit rooms overcharging customers.
About 1,400 cases have been registered against outlets across the state in the past three months.
They may have to pay a fine of up to Rs50,000. Some outlets could lose their licences.