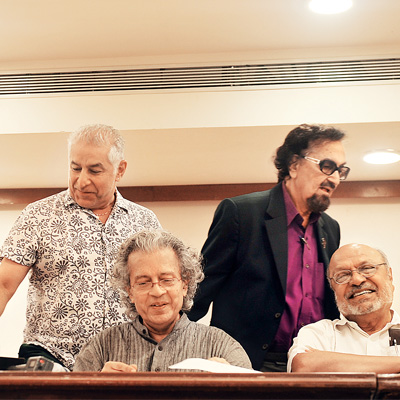 The controversy over Homi J Bhabha's bungalow, which was recently auctioned, took a new turn on Monday with a group of activists, actors, authors and socialites opposing the move to convert it into a museum.
The bungalow, Mehrangir, at Malabar Hill was owned by the National Centre for Performing Arts (NCPA) and was reportedly purchased by a member of the Godrej family for Rs372 crore.
Now, the group of about 80 citizens has written to prime minister Narendra Modi to reject the demand to convert the bungalow into a museum. Signatories to the letter included Anil Dharker, Alyque Padamsee, Aniruddha Bahal, Bina Ramani, Dalip Tahil, Dileep Padgaonkar, Keki Daruwala, Ramchandra Guha, Shobha De, Shyam Benegal and Vinod Mehta.
The staff of Bhabha Atomic Research Centre (BARC) and noted scientists like CNR Rao have supported the museum idea as has done the Sena-BJP alliance. The Centre has said it was in favour of a museum so as to inspire the youth.
"We are not representing NCPA. But we are supporting the objective of selling the property which was owned by late Jamshed Bhabha, brother of Homi Bhabha, who wanted all his belongings to be sold to raise funds for modernisation of NCPA," Dharker told reporters on Monday.
The house has a built-up area of 17,550 sqft on a plot admeasuring over 40,000 sqft.