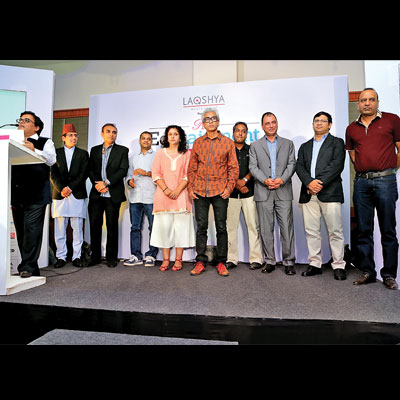 The first edition of the most comprehensive media, communication and design education awards, which was organised on April 26 at JW Marriott-Juhu, in the 2nd edition of the Edutainment Show, brought the best media and design educational initiatives to the national platform.
The Lifetime Achievement Award in Communication Education was conferred upon Gerson Da Cunha, the former chairman of MICA and governing body member of NID, at the event which was powered by dna.
Winners from different categories included Mudra Institute of Communication (Communication), Asian College of Journalism (Journalism), Whistling Woods International (Film), Flame Pune and Symbiosis Institute of Media and Communication Pune (Top undergraduate media colleges), National Institute of Design, Shristi Design School Bengaluru and DSK International School of Design Pune (Top design schools).
Eminent media educationist Prof Ujjwal K Chowdhury anchored this initiative, with the distinguished jury headed being by Bhaskar Das, Group CEO, Zee Media Corporation Ltd. The awards provided ranking to colleges across India in various verticals of media, design and communication. The top three colleges were felicitated.
Dr Das, said, "In the last 10 years, there has been a growing maturity in the domain of media and design education in India, especially since the onset of economic liberalisation. There is a need to first benchmark the same with the best at all levels. We start with the Indian benchmarking this time with a unique, first ever attempt to develop ranking among the best institutes nationally, regionally and specialisation-wise."
The two-day event by Event Capital — a division of Laqshya Media Group — witnessed 50 exhibitors and 50 sessions by educationalists and professionals.
Deepak Choudhary, director and CEO of Event Capital said, "We take pride in presenting the Edutainment Awards so students are informed about the right institutes for alternative careers like design and communication, which is doubling as an industry and fast."