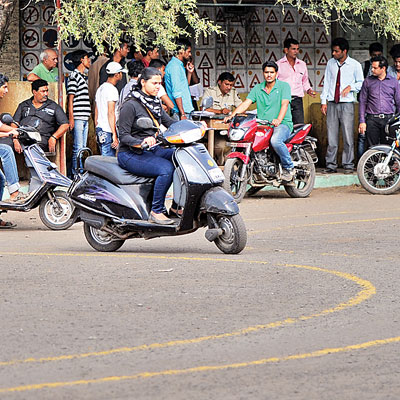 Appointments for those individuals of the western suburbs who have applied online for driving licence from Regional Transport Office in Andheri and have got an appointment to appear for tests between Monday to Friday has now got rescheduled.
The reason is unavailability of officials due to polls. Not only Mumbai West RTO officers, but also from rest of the Maharashtra have been deputed on election duty. Mumbai votes on April 24.
A statement issued by the Regional Transport Officer of Mumbai (West Zone) says that the learning licence test appointments on April 15, 16, 21, 22, 23 and 24 have been affected.
Therefore, the tests for the candidates who have applied and chosen these six dates have now got rescheduled between April 25 and May 4, that is Saturday onwards. A list of the fresh appointment has been put up at the office in Andheri apart from mailing it to the candidates on the email addresses registered while making online applications.
"A mail has been sent to the candidates, they should check their spam box if in case it doesn't reflect in their inbox," informed an officer.