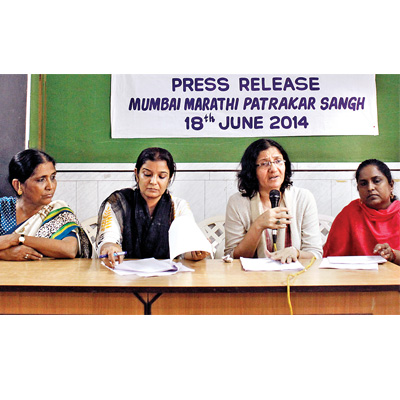 A complete ban on polygamy and unilateral divorce, registration of marriages, recognising both parents as natural guardians are among the prominent highlights of a proposed draft of Muslim Personal Law that is likely to be presented to the government.
Prepared by Bharatiya Muslim Mahila Andolan (BMMA), a rights-based group working for the uplift of Muslim women in particular, the draft aims to codify the Muslim Personal Law. It was released in at a press conference on Wednesday. It is said to be prepared relying largely on the feedback of "women in the community", Islamic scholars, lawyers and activists.
"The idea is to codify the law which, as of now, runs on the whims and fancies, and as per the customary practices that are not in tune with the Quran. The draft is based on Quran and looks to provide gender-just laws," said Noorjehan Safia Niaz, member of BMMA.
The draft rules focus on other demands that have often been the bone of contention or have given women raw deal because they are not codified. "Just recently, a woman was taken to a qazi (who solemnises marriages) under the pretext that she will have to sign some documents. She later understood that she was divorced," said Gulshan Khan of BMMA who works in the Andheri area.
This lacuna will be dealt with by ensuring that qazis are registered and have some understanding of the Quran. "To link up with the state, we are also asking for compulsory registration of all marriages with the government," added Niaz.
Higher mehr amount (one-time gift given by husband to his wife on marriage day), rules for minimum age of marriage and responsibilities of qazi and arbitrators who decide on divorce are other issues which the draft dwells on. Prescribed age for marriage is sought to be 18 for girls and 21 for boys. "Divorces are given on whimsical reasons like people not knowing how to cook food. We want to end this constant threat to women," said Niaz.
"In a number of cases, it is the qazi who supports the bad intention of a husband. Our draft laws are humane and look to bring women on a par with men," said Khatoon Shaikh, another member of BMMA.
"Not all issues or problems may be over after the draft is implemented but we hope that there will be a beginning to solving the problems of women," said Zakia Soman, another member.