dna speaks to the Assistant Municipal Commissioner of the 'VIP' ward of the city to know about their focus areas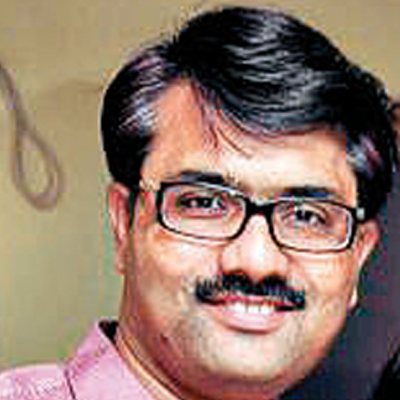 A -ward is the VIP ward with several government establishments, corporate headquarters, Reserve Bank of India, High Court, tourist locations, heritage buildings and the Fort area. This makes maintaining the ward a priority, hence roads and other utilities need to be in good condition. These areas along with several other spots are tourist areas, which see international tourists as well. The cleanliness of this area is extremely important and a lot of manpower is diverted for the same. Maintaining the road aesthetically is equally important as 20 important roads of the city pass through this ward.
Thus, even the smallest civic issue if not addressed, might reach directly to the municipal commissioner or higher authorities. I make it a point that these issues are resolved immediately. The ward population is about 1.5 lakh, whereas the commuters who come here as tourists or for work purpose, shoots the footfall to 40 lakh.
This increases the garbage level which is dumped here and there. We have to keep a constant check that the garbage and litter is collected. Since these lakhs of people visit tourists places like Gateway of India and similar areas, this increases the demand for food. This, in turn, results in hawkers coming in and taking over the ward illegally. We pool in every resource available in order to tackle these hawkers.
Road widening is always beneficial to the residents and so, we also widened the road at Maharshi Karve Road.
—As told to Pooja Patel