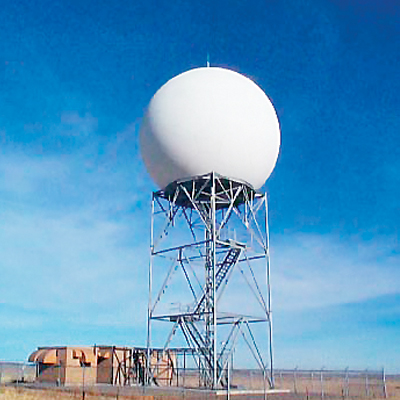 The Bombay High Court on Thursday asked the Indian Meteorological Department (IMD) to respond to a plea by developers asking it to not demand a No Objection Certificate (NOC) as a prerequisite to the BMC considering their proposals for constructions.
The court gave the direction while hearing a bunch of petitions filed by the Maharashtra Chamber of Housing Industry and developer Redstone Realtors seeking directions to the state government to shift the Doppler radar outside of Colaba.
To function properly, the Doppler radar, which was installed to forecast the city's weather after the 2005 deluge, needs an obstruction-free radius of 10 kms. Due to this, it has posed as a major obstacle to several under-construction and planned projects in Colaba. Many projects have been stalled since 2012 due to the presence of the radar.
A division bench of Justice Anoop Mohta and Justice Amjad Sayyed said, "The matter cannot go on for so long. A balance needs to be struck between the need for development and having a Doppler radar."
In an affidavit filed by the in-charge of the Mumbai Regional Meteorological Department, K S Hosalikar stated, "The radar is an echo measuring device and operates on a micro wave frequency that requires clear line of sight in space between the atmosphere and the radar device. If the radar is installed at a far-away place, then it will serve little purpose for forecasting of Mumbai."
The court adjourned the hearing to July 14 and directed the IMD to consider the suggestion and respond.
The IMD had on Wednesday informed the high court that it would not be shifting the Doppler radar installed at Colaba to an alternative site. According to the IMD, shifting the radar to a location too far away will rob it of it very purpose: forecasting Mumbai's weather.
More than two weeks ago, the high court had asked the IMD and the state to clarify whether they intended to shift the radar out of Navy Nagar. The state government wanted the radar to be shifted so that it does not pose as a hindrance to construction of high-rises, and can be moved to an open area where it can function properly.