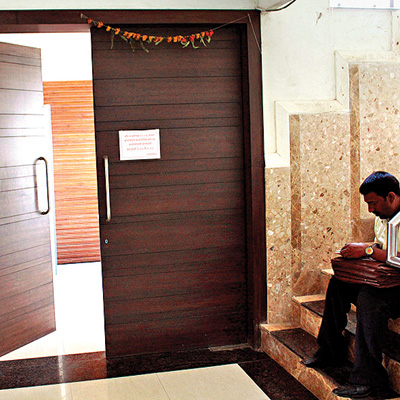 On Thursday, the Mumbai Police informed the sessions court that important documents related to the Salman Khan hit-and-run case had gone missing. However, instances of files going missing in high-profile cases and from important department is nothing new, the sabotage suspicion ever present.
This January, 55 important pension-related files of freedom fighters from the state had gone missing from Mantralaya. A Mantralaya official had filed a complaint with the Marine Drive police in this regard. The incident had left the police baffled as Mantralaya is high-security place, guarded by policemen and CCTV cameras.
The Bandra-Kurla Complex (BKC) police had received a complaint from the BKC branch of income tax office in August 2012 regarding thousands of files going missing from their office.
Even the police department is no different when it comes to files of important cases going missing. During a review of pending cases, in January 2012, the EOW of city police found out that a crucial file pertaining to prosecution sanction of a case of illegal purchase of property registered with them, involving retired senior IPS officer Dutta Chaudhary, had gone missing from the state home department.
A file with the Anti-Corruption Bureau, which was investigating the purchase of sub-standard bulletproof jackets by the Maharashtra police, had also gone missing. One of the jacket from the lot is believed to have been worn by former ATS chief Hemant Karkare on the night of November 26, 2008.
In November 2010, documents from 10 files on Adarsh society had gone missing from the urban development department from Mantralaya. A case had been registered with the Marine Drive police station and later transferred to the crime branch for further investigation. The missing papers included remarks of state government officials and the chief minister.