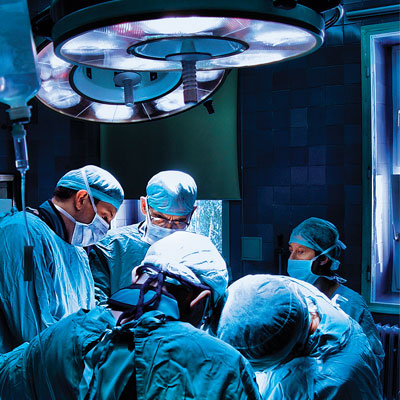 Mayor Sunil Prabhu on Thursday said doctors attached to the hospitals run by the Brihanmumbai Municipal Corporation are free to do private practice beyond working hours.
Reacting to a notice of motion moved by a city corporator, Prabhu said the civic body can't force its doctors to stop private practices to ensure its services are not affected.
"The notice moved by the corporator concerned is a vague one. Doctors attached to our hospitals work hard and honestly. If they are giving you efficient service during the stipulated 8-hour shift in a day and practice privately beyond their duty hours, then we are okay with it," Prabhu said.
Prabhu further said that salaries of municipal doctors are lower than those attached to private hospitals. So, if the corporation bans them from practicing elsewhere, then there is a possibility of the doctors quitting jobs, which will impact services the civic body provides, the mayor said.
In her notice of motion moved for the general body meetings scheduled next month, NCP corporator from Kurla Saeeda Khan has demanded the civic body to ban private practices by its staffers.
"These doctors do private practice during official working hours too. This has resulted in long waiting lists and delay in treatment leading to deaths of patients. Hence, it is important the BMC bans them from doing private practice," Khan has said.
Prabhu though claimed the BMC will ensure patients do not suffer.
As reported in dna on February 10 this year, the BMC had decided to take stern action against municipal doctors doing private practice during official working hours. The corporation had also decided to put a cap of working at only one private hospital beyond the working hours for doctors.
The civic health department had issued show cause notices to five such doctors attached to its KEM and Sion hospitals on finding to be at fault.