Western Railway Mazdoor Sangh questions the grounds for reinstating dismissed staffer.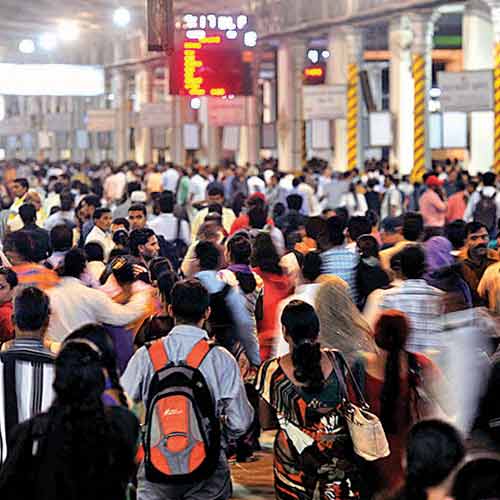 Railway authorities are once again on the edge due to renewed aggression among motormen on Western Railway after a considerably long lull. The Western Railway Motormen Association (WRMA)- an unrecognised union of 470-odd motormen on WR on Thursday managed to get one of their dismissed colleagues reinstated as the administration buckled under the threat of a strike on a day when railway minister Mallikarjun Kharge was in town.
Motorman JK Sahu, a member of the WRMA, was dismissed from service on December 30, 2013 for crossing a red signal at Borivli on June 19, 2013. After an inquiry found him guilty, he was dismissed under the new railway ministry guidelines to remove such offenders from service. The offence in railway lingo is called Signal Passing At Danger (SPAD) and is considered among the most dangerous of safety offences.
WR officials said that on paper, Sahu was given the benefit of the doubt on Thursday after a point was raised that the signal which he crossed at danger at Borivli itself was removed and placed 60-metre ahead for better visibility. "The signal was replaced last July, a month after Sahu's incident which indirectly also meant that there was something wrong with the signal as well. That spared Sahu," said an official.
The reinstatement has however, just given the WR administration a bigger headache. The largest union on WR — the Western Railway Mazdoor Sangh — is incensed that the same yardstick that applied in Sahu's case has not been applied to three long-distance drivers dismissed over the past few months for the same offence. Among these are loco pilot, CK Gohil and assistant loco pilot, HD Parmar, who were removed from service on October 18 last year and loco pilot Rakesh Sharma, who was dismissed on January 10 this year.
A hardening of stance by the WRMS could end up seriously affecting long-distance travel from the city and it could have a cascading affect on railway traffic nationwide, warned a senior WRMS functionary.
Officials say the threat can't be taken lightly because recently on January 10, the Central Railway Mazdoor Sangh managed to halt the city in its tracks after its member motormen went on a flash strike between 6:30pm and 7:15pm over the suspension of a motorman, who had allegedly slapped a senior CR official during union-management talks.
CR authorities had to revoke the suspension of motorman, Vivek Sisodiya because the crowds along CR's suburban stations had gone out of hand and any prolonged delay in getting services back on track would have resulted in law and order problems.
CR's motormen strike- carried out by a recognised union — is giving little comfort to railway authorities since WR's administration is trying to follow CR's motormen model to rid itself of strikes.
"WR's motormen are a cadre who join and resign as motormen thereby creating a pressure group. However, on CR, motormen actually join as assistant loco pilot, then get promoted to goods driver. The next promotion is to rank of motorman driving suburban locals. The motorman then gets promoted to Ghat driver and from thereon to Mail/Express driver. A lucky few, could go on all the way and become Rajdhani'Shatabdi drivers. The focus in this situation remains on getting promoted in work rather than acting as pressure groups," said an official.
WR in October 2011, decided to revert to the CR model and its first batch of assistant loco pilots- who would in the years would go on to become motormen — were recruited in January 2013.