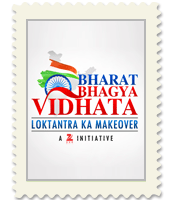 Sudhir Parikh, 71, needs dialysis thrice a week.
A patient of chronic kidney disease, he always has a smile on his face during the procedure. He is not irritated or flustered as the dialysis is done in the comfort of his home.
Thanks to home hemo dialysis, now you can go through the procedure without having to travel to a hospital.
Dialysis is needed if both kidneys have failed and is reversible after treatment. Each cycle lasts three to four hours and sometimes a patient almost spends the entire day in hospital or dialysis centre.
Parikh has been suffering from the kidney ailment since 2010 and doctors suggest survival kidney transplant or dialysis. He already had a heart bypass and the family opted for dialysis.
When Parikh's family came to know about home hemo dialysis, they contacted Apex Kidney Care. They got to know that setting up of home dialysis facility was not difficult (see box).
"I have been undergoing dialysis at home for the last three years. Hospital environment is depressing and I can get the same treatment as per my convenience," said Parikh.
His wife Kokila, 69, is relieved as she doesn't have to worry about travelling to hospital every alternate day. "During the cycle we chat or watch movies or I do my own work. And, the cost is almost the same as dialysis in hospital. Besides, we save on travel time."
The dialysis facility costs Rs15,000 per month and the cost for every cycle is the same as what a hospital charges you. A technician comes home for every cycle and waits till the dialysis is over. He/ she also looks after the machine's maintenance. The technician takes the report and keeps the nephrologist updated.
"Around 53 patients in the city have opted for home dialysis facility.
Ours is the only agency to run such a facility," said Dr Shirrang Bacchu, nephrologist who works in different hospitals and is in charge of the home dialysis programme.