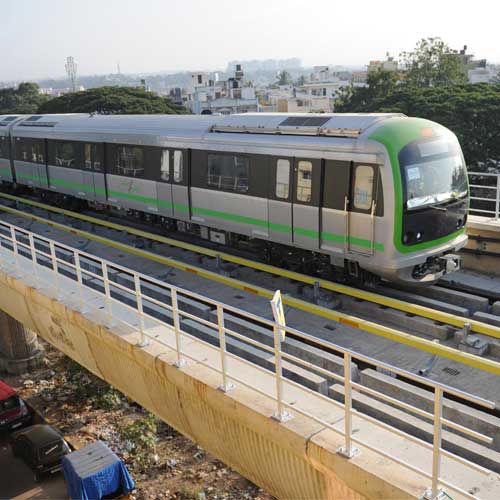 The notorious rush on Mumbai's suburban locals, said to have the highest passenger density in the world, has led the railway ministry to adopt the existing seating pattern for the new air-conditioned (AC) trains to be launched next year.
The world over, the seating style preferred in AC trains runs along the sidewalls of the coaches, as is also the case in the Delhi Metro.
However, the Research Design and Standards Organization (RDSO) – the apex technical authority of the Indian Railways – has concluded that adopting that style would provide more standing room to accommodate more passengers, but increase the load beyond the capacity of the wheels and axle of the coaches.
Pankaj Kumar, chief mechanical engineer at the Integral Coach Factory (ICF) in Chennai, confirmed this decision. Kumar told dna the Metro-style seating (also called longitudinal seating) would increase the number of people standing and this would have put tremendous pressure on the floor of the train. Preliminary work on the AC coaches is being undertaken at ICF and they will also be constructed there.
Officials of the ICF and the Western Railway believe that a large number of commuters will use the AC trains and therefore the impact of the crowds had to be factored in at the design stage itself.
The passenger density on the Western Railway's suburban network is nearly 16 persons per square metre.
"We have to be clear about one fact. Being a broad-gauge train it will have a far bigger commuter load than any metro train anywhere in the world. So going for the safe option with the traditional seating style is best," said a senior railway official.
The preliminary work on these AC coaches includes working out various aspects of the design, like the size of the windows, the type of flooring and the vestibules. The work is going on at a brisk pace so that actual construction can begin in March and the trains can be introduced by end-June.
Only one 'khada' local
The railways had attempted to increase the capacity on local trains back in the 1970s, by commissioning a train with seating along the sidewalls of the coach to provide more room for standing passengers. The railways calculated that the train would comfortably accommodate 4,500 commuters and called this the 'high capacity rake' project. Mumbaikars called it the 'khada' local, for the higher number of standing passengers it could accommodate. But mounting complaints, cut short the experiment and the railways stopped the project within a year on November 7, 1978. The only 'khada' local, however, operated for 33 years, till it was sent to the scrap yard in December 2010.