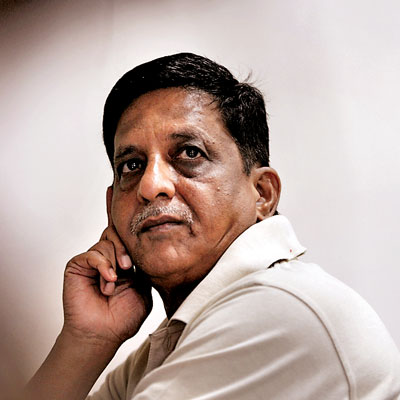 Former encounter specialist Pradeep Suryavanshi, who is in the news for allegedly having jumped parole, categorically refuted the allegation, and told dna that he had informed the police and jail authorities about being hospitalised.
"After my third angiography, I was advised an open-heart surgery. My family, through letters and faxes, had informed jail authorities about this," said Suryavanshi, who was sentenced to life for his involvement in the Lakhan Bhaiya fake encounter case.
"Jail authorities are now needlessly harassing me by releasing statements to the media claiming I have jumped parole," he added.
Suryavanshi was discharged from Jaslok Hospital on April 13 after an open heart surgery. "Last week after stitches were removed, I developed swelling on the chest and the doctor advised me to take two months' rest," he said.
"Now I cannot walk for long. So, I am at home. So, where is the question of absconding. Everyday after coming out on parole, I have been reporting to MHB police station and the local ACP office, and also informing jail authorities," he added.
According to Suryavanshi, he has been suffering from multiple heart blockages from 2010. Last October, after being advised operation, he applied for parole leave, and it was granted from November 14. And after the third angiography in December, he was advised open heart surgery.
"I was in Raj Jyoti Hospital, Borivli from Feb 14 to April 1, and was shifted to Jaslok on April 2. Police have been informed about all this. Had they visited my home or hospital and not found me, they would have been right in saying I had broken the law and jumped parole. But I am available and constantly in touch with them, so how can they register an offence against me?", he asked.
"I was shocked when I learnt a case had been filed against me. I met the officer concerned. Police claimed the case was registered after the jail authority put pressure on them," Suryavanshi added.
Senior police inspector Ashok Kalamkar of MHB station said: "We were aware of his (heart) operation and also knew he was at home. But as per the law, his parole leave has expired and jail authorities have not sanctioned him further leave. So we registered a case after they approached us."