The process manual by ETC can facilitate in running a similar centre with ease.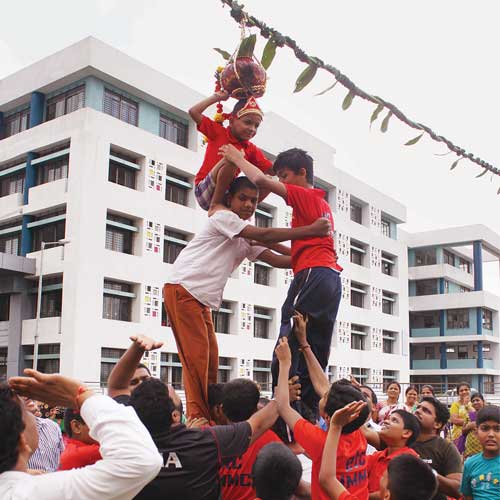 The Education, Training & Service centre for differently-abled persons (ETC) is planning to go ahead and get copyright and accreditation for the process manual, developed over the period of running the resource centre. The resource centre has developed over thousand of process manuals that can help in simplifying running the centre.
In the last seven years, not only has ETC helped over 100 children join mainstream education, but it has also created an applaud-winning benchmark. Now, several civic bodies and government agencies look forward to a replication of the centre in their respective regions.
"Many agencies approached us to procure few parts of the process manual to allow for an easier functioning of a similar organisation," said Varsha Bhagat, director of ETC.
Bhagat believes the reason behind the smooth functioning of the ETC lies in the process manual, developed after a good deal of effort. "We have no problem in sharing this process manual and accreditation with other schools or similar resource centres, but the credit must go the civic body that has entrusted people and money to develop this," said Bhagat.
She added that they are currently sharing this document with other organisations, on the condition that they write an application for it.
According to Bhagat, the process manual is meant to help persons with different abilities and it must have maximum reach.
"My intention is not to take credit or prevent anyone from using it, but the developer must get credit for it," said Bhagat. She added that the plan to apply for copyright is at a nascent stage and the civic body will go ahead in this direction.
The ETC has developed around 1,700 process materials that clearly define the work of teachers and others attached to the organisation.
"The process manual must be referred to before carrying out any work, and it also defines what kind of result should be yielded. We also give assign homework to parents, a new concept that is not practised in any school," said Bhagat.
Bhagat claims that any files related to any child who is currently being administered at the centre or attached to centre for a small period can be traced within five minutes.
"All teachers have to fill up the feedback forms on all students' development everyday and they have to mention what they have taught them and what they will teach the child tomorrow. And, if they are not teaching then who other teacher will guide the child. So that there should not be any problem arise in his/her absence," said Bhagat.
The ETC is more of a resource centre than a school
"We also guide parents on how they can take care their children and enable them to join the mainstream," said Bhagat, adding that parents' home work is part of this.
Give credit where due
The Education, Training & Service centre for differently-abled persons (ETC) is planning to go ahead and get copyright and accreditation for the process manual, developed over the period of running the resource centre. The resource centre has developed over thousand of process manuals that can help in simplifying running the centre
The ETC has developed around 1,700 process materials that clearly define the work of teachers and others attached to the organisation
Varsha Bhagat, director of ETC says, "Many agencies approached us to procure few parts of the process manual to allow for an easier functioning of a similar organisation"