Nadiyadis stand to lose most of Rs4 lakh which they've spent on air tickets and hotel bookings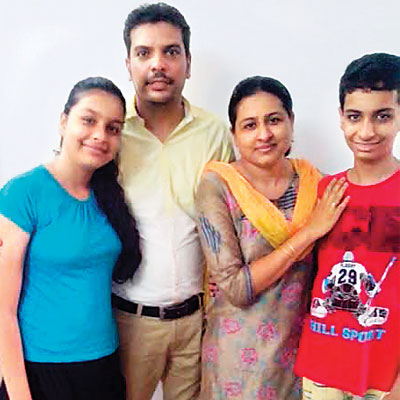 Firdous Nadiyadi, a resident of Byculla, wanted to give his family a surprise by arranging a 10-day holiday in France and Switzerland. He spent as much as Rs5 lakh on purchasing air tickets, booking hotel rooms in both the countries and arranging railway passes for intra-Europe travel. He was all set to fly to Europe with his wife and two kids on May 22. However, the much-travelled Nadiyadi got the shock of his life on May 16 when he received a letter from the French visa office informing that their Schengen visas had been denied.
"We have travelled to so many countries in the past and every single document for the visa application is in place. This is nothing but discrimination on religious lines," says Nadiyadi, adding that his family has been denied a visa just because they are Bohri Muslims.
On their part, the French authorities gave two weak explanations for the denial of visa. First, that the Nadiayadis don't have enough proof that they would come back to India after staying in Europe for a few days. And second, that they did not mention any reason why they wanted to visit these two countries.
Nadiayadi feels these are baseless explanations as he had submitted all the required documents relating to his financial strength and his commitments in India. He had also submitted the receipts of all the advances for the entire holiday, amounting to almost Rs4 lakh. "I submitted all the documents of my family members while applying for the Schengen visas. This is not the first time that I am planning to trip to a foreign country," said Nadiyadi, who has travelled with his family to the Gulf, Singapore and Malaysia in the past.
"This time around, I chose Europe because I wanted to show my kids the Disneyland in Paris," says Nadiyadi.
With the visas being denied at the last moment, Nadiyadi stands to lose a huge chunk of the Rs4 lakh he has already paid, as he cannot even cancel most of the bookings. "The French authorities are worried that we may not come back to India once we reach there. Is settling down in Europe so easy that we will move there leaving behind everything in our native country. I think the only reason behind this is my religion," he adds.
While countries like the US, the UK, Australia and Canada allow a tourist to book rooms in hotels or purchase other packages in their countries only after they secure the visas, the Schengen norms for Europe insist on firm bookings and payment receipts as part of the application norms.
When asked about Nadiyadi's case, consul Marc-Antoine Hureau at the Mumbai office of Consulate General of France said, "The consulate cannot comment on visa denials. However, the consulate would like to make it clear that allegations of visas being denied on the basis of the religion of the applicants are both ridiculous and outrageous."