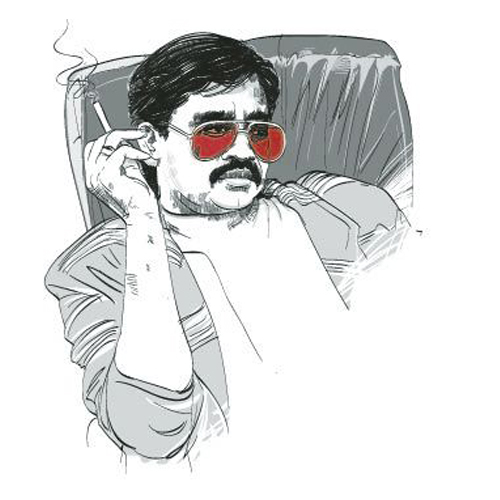 Haseena Parkar (51), sister of underworld don Dawood Ibrahim, died of a cardiac arrest on Sunday afternoon at Habib hospital in Dongri, South Mumbai.
Parkar complained of chest pain and was taken to the hospital in a wheel chair where she breathed her last at 2:45 pm. She has two daughters and a son. Her eldest son Danish was killed in a car accident in 2007. Parkar's demise is a personal loss for Dawood as some of his business interests will now be hit. It is believed that Parkar used to take care of his properties in Mumbai and Konkan. It is also alleged that Parkar had shares in other businesses like land acquisition for SRA project, cable TV, hawala rackets and film distribution.
A huge posse of policemen were deployed in Dongri. "We have deployed around 50 police personnel in the vicinity of Parkar's house," senior police inspector Nandkumar Mehtar of the Nagpada police station said. Parkar became a name in Mumbai's underworld after her husband Ismail Parkar was shot dead by the Arun Gawli gang in 1991. Dawood took revenge by killing the assailants in the infamous JJ hospital shootout.
It is also alleged that Parkar was involved in a few extortion cases. In 2006, Parkar was booked by the Mumbai police in an extortion case after a real-estate agent, Vinod Avlani, complained that he received threat calls from Parkar in connection with an SRA project.
At 10 pm, sources said Parkar's last rites will be held at the Chandanwadi bada kabristan in Marine Lines late on Sunday night. Additional commissioner of police (South Region) Krishna Prakash said, "We have deployed around 100 constables and 10 police officers near the crematorium, and would ensure that there is no law and order problem in the area."
A senior police official from Mumbai crime branch said that the news of Parkar's demise was confirmed by Dawood's brother Iqbal Kaskar to the don's trusted lieutenant Chotta Shakeel, who is later believed to have informed Dawood. As news of her death spread, lots of people assembled near her residence in Gordon Court building in Nagpada. "Parkar was like a sister and I knew her for more than a decade. She was a very good human being and I had met her three days ago," said advocate Shyam Kheswani, who represented Parkar in many court cases.
"Just because she was Dawood's sister, the police had framed her in criminal cases and I was hopeful that she would have been acquitted from all charges in the coming few days," he said.