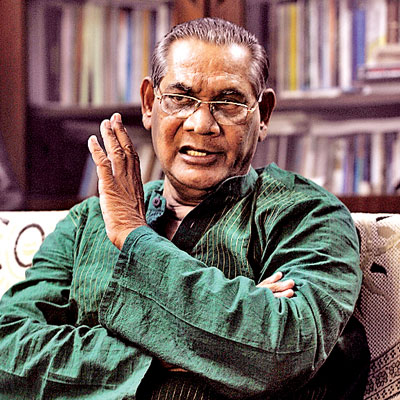 The acting chairman of the state SC/ST Commission, CL Thool, accused the police of being apathetic towards the victims of brutalities, including killings and social boycotts, against Dalits, by refusing to register offences under the atrocity Act. This apathy was also the reason why conviction rates in such cases was low, he added.
Thool, who spoke to dna, decried police underplaying the injuries to victims and for loose ends in investigations. "Police refuse to register complaints (under the Scheduled Castes and Scheduled Tribes (Prevention of Atrocities Act) and urge complainants to come to an understanding with the perpetrators," he charged.
Thool, a former chief metropolitan magistrate, who headed the State Human Rights Commission (SHRC) from 2006 to 2007, mooted the need for constituting a special cell in every police station, especially in areas prone to atrocities against Dalits, to deal with such crimes. This 'protection of civil rights' (PCR) cell should be similar to the cells in police stations that handle crimes against women, he said.
Thool said the government's showpiece, Mahatma Gandhi Tanta Mukta Gaon Mohim (dispute free village scheme), was being "misused" to sweep atrocity cases under the carpet, when in reality, the scheme was meant to cover only compoundable offences.
He also said it was because the police had refused to register cases even in crimes like rape that the 'Crime in Maharashtra-2012' report had shown that crimes against SCs had declined by 4.55% in 2012 compared to 2011.
He also pointed to an instance where a police inspector in Hingoli district had asked a Dalit woman, who had come to lodge a rape case, to come to an understanding with the accused instead of lodging complaint.
In another instance, in Ahmednagar, police made a two-year-old from a deprived community an accused just to take the number of accused in the case to five in order to charge the group with dacoity, Thool said.
Thool visited the sites of crimes against Dalits like Kharda in Ahmednagar where a Dalit boy, Nitin Aage, was killed by upper caste Maratha community for interacting with a girl from the community. Along with EGS minister Nitin Raut, Thool visited Belad village in Buldhana's Malkapur district where the upper castes socially boycotted Buddhist Dalits for celebrating Ambedkar Jayanti and hoisting a Panchasheel flag on a plot of government land, and helped defuse the tension.
"The mentality of the police must change. They must take atrocity cases seriously," said Thool, adding: "Those who come forward to lodge such cases are people with no economic or muscle power."
At times, instead of consoling and instilling confidence in them, the police behave in a rough manner. "(This is because) administrative controls over the police are weak," said Thool, adding that police, elected representatives and social activists should be educated through workshops.
"Laws and provisions are good... but the implementing agency does not take a stringent, positive approach," said Thool, adding that police were overlooking the Supreme Court's ruling making it mandatory to register FIRs in serious offences. "...if the police are effective, crimes against Dalits will come down drastically," said Thool, who praised the police for being empathetic in some cases like the one at Chikhali in Pune, where they traced the killers of a Dalit youth very fast.
In districts like Osmanabad, Beed, Latur, Nanded and Jalna, upper castes would implicate Dalit victims in crimes like theft and dacoity even before they reach police stations to register complaints, Thool said, adding: "The mentality of people needs to change."