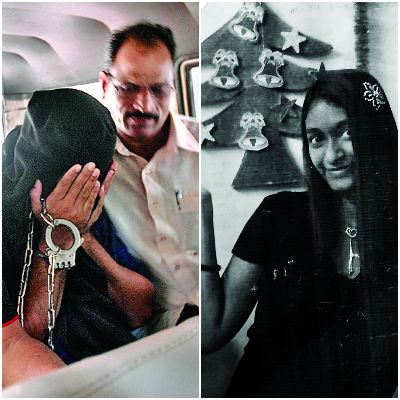 The city crime branch sleuths that are probing the 23-year-old techie Esther Anhuya murder case said that they would seek death penalty for Chandrabhan Sanap for his gruesome crime. The police claim that they have ample evidences to nail Sanap in the case.
"Sanap has committed a brutal crime. We would certainly go for his death punishment in the court. We have recorded statements of 76 witnesses and they have identified Sanap during the Test Identification Parade. The witnesses included those whom had seen Sanap with Esther at the station and taking her on a bike," said senior police inspector, Vyankat Patil of the Vikhroli unit of crime branch.
The crime branch on Monday filed a 542 paged charge-sheet in the case in the court. "We have CCTV footage of the LTT station wherein Sanap is seen with Esther carrying her luggage. We have recovered her trolley bag and her belongings from Sanap's sister's house," said joint commissioner of police, crime, Sadanand Date.
He added that, while Esther's laptop which Sanap had thrown in a river from a train has not been found yet, her DNA has matched with samples that were collected from her ID card and sunglass that was recovered from Sanap's sister's property.