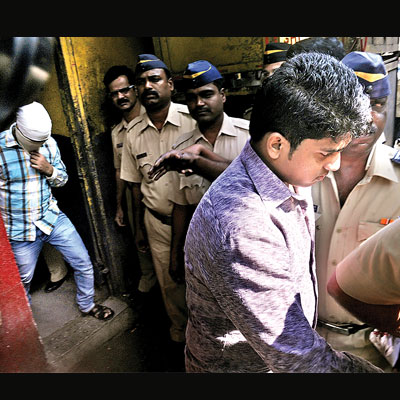 Love occupied the front seat as the trial into the grim episode of rape and assault of a telephone operator inside the Shakti Mills compound came to an end with the sentencing of four monsters. As copies of the verdict were made available on Monday, the story of the victim's boyfriend, who stood by her through thick and thin, filled everyone's hearts.
In her 192-page order, Sessions Principal Judge Shalini Phansalkar-Joshi has heavily praised the young man for his courage and unflinching support to the 19-year-old victim.
The copy of verdict, accessed by dna, says that witness Prathamesh (name changed to protect the identity of the victim and her friend) is only 20 and was subjected to criminal force by the accused.
It reads, "Prathamesh is not a person who will run away leaving his girlfriend in trouble. In the witness box also he has reiterated his resolve to marry her. He remained with her in the moments of crisis."
Judge Phansalkar-Joshi goes on to say that Prathamesh took the victim to a friend's village, got her examined by a doctor and stayed there for a month till she recovered a bit. The youth then brought her to Mumbai and filed a police complaint. "During the entire investigation and trial process, he has stood by her side, which goes to his credit," says the order.
The court further held that Prathamesh needed to be patted on his back for being with the victim and coming forward to give evidence as and when required. Elaborating on the kind of evidence recorded by the prosecution, the court said, "In this case, the sole testimony of the prosecutrix (victim) itself is sufficient to clinch the guilt of the accused"
The Sessions court had on March 20 convicted Ashfaq Shaikh (25), Kasim Shaikh (20), Salim Ansari (27) and Vijay Jadhav (18) for raping the telephone operator and assaulting her boyfriend on Shakti Mills premises on July 31, 2013. The court has sentenced the four to life imprisonment.