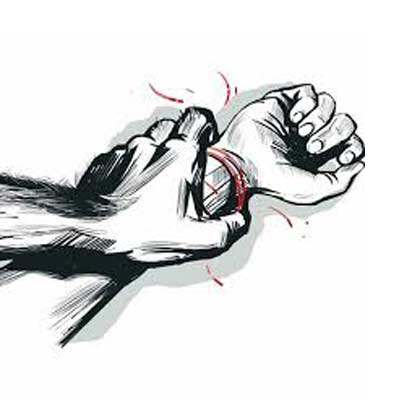 The Navghar police, investigating the murder of a senior citizen at her Mulund (East) residence more than three weeks ago, is investigating the possibility that the suspect couple may also be involved in the attack on a housewife in Andheri (East) end April.
The couple, who were spotted in CCTV footage outside the Pragati building where 70-year-old Laxmi Naik was killed on April 16, have been identified by Naik's sister as having visited their flat earlier on the same day.
Ganesh Gaikwad, senior inspector, Navghar police station, said, "We have launched a hunt for the couple. We have also shared the CCTV images with the MIDC police so they can show it to the woman who was attacked by a couple in their area, to ascertain whether it was the same couple in both cases."
In the Andheri case, Pinky Dubey was attacked and robbed by a man and a woman at her home at Ashthavinayak society on April 28. She was with her 11-month daughter and was found bound and lying on the floor by her husband when he returned from work.
The attackers robbed seven tolas of gold from the Dubey house. Robbery is also believed to have been the motive in the Mulund case after gold earrings and Rs1,400 cash was missing.
In the meanwhile, the anti-robbery cell of the crime branch has also joined the investigations in both the cases.
"It will be a crucial lead for the investigating teams if the couple in both the cases is found to be the same. This will help us to narrow down the investigation," said a crime branch officer, on condition of anonymity.