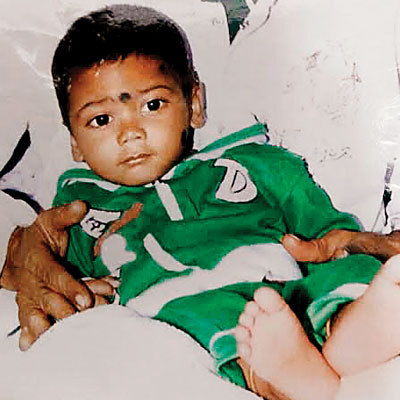 An 11-month-old baby, who was missing in the early hours on Sunday from the pavement outside Chhatrapati Shivaji Terminus (CST) where he slept, was found and reunited with his mother within 24 hours by cops, who chose to use WhatsApp for the search.
The child was found outside Vithalwadi railway station and the police believe he was kidnapped by unidentified persons involved in begging.
The MRA Marg police said the child, Shahid Suhail Sheikh, was sleeping with his mother Zeenat on the pavement outside CST.
"At about 4.45 am, a woman who sleeping next to Zeenat found Shahid was missing and woke her up. Zeenat and some others started looking for the child, but when they could not find him they came to the police station," said an official at MRA Marg police station.
The police registered a case and formed teams to search for Shahid. They also got a picture of the child and circulated it to police stations in Mumbai and Thane on WhatsApp.
On Monday morning, MRA Marg police got a message from the Vithalwadi police that a child, resembling Shahid in the picture, was found outside the railway station and was in their custody. The MRA Marg police took Zeenat to Vithalwadi, where she identified the child as her own.
Dr Ravindra Shisve, deputy commissioner of police (zone 1), said, "When the case was registered, finding the child was the top priority. WhatsApp came handy as we could circulate the picture of the child quickly and this helped to locate him soon."
The MRA Marg police are searching for the person who abducted the child. Ashok Jagdale, senior inspector, said, "We are scanning CCTV footage of the area and hope to identify the person soon."