Regular follow-ups with witnesses by legal officers reason for improvement in first quarter of 2014, say city police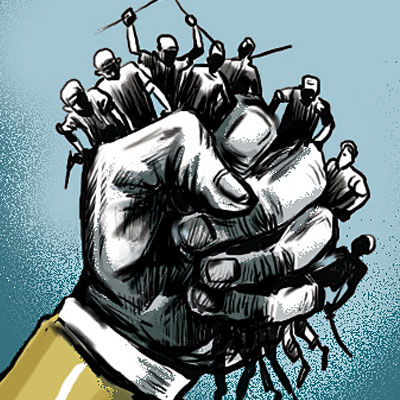 Improved coordination between the Mumbai police and legal officers is working wonders. The conviction rate of Mumbai police which was on the lower side for the last two years has shot up exponentially in the first quarter of 2014. It has, in fact, registered a sharp increase of 40 per cent – from 19 per cent in 2012 to 31 per cent in 2013.
The police department attributes the improved figure to regular follow-ups with witnesses by pairavi officers. "We have legal officers, known as pairavi officers, in every police station. They have been doing tremendous work to ensure that the cases come to a conclusion at the earliest. There has been better coordination between the zonal deputy commissioners and the police stations because of which there is an upward trend," said Sadanand Date, joint commissioner of police, crime.
Zone I and Zone II of the city police have performed the best, with the conviction rate touching the 75 per cent mark. "We monitor criminal cases personally. If witnesses don't depose properly, convictions don't happen. The pairavi officers are supposed to monitor the court work and brief key witnesses by refreshing their memory to ensure that they depose properly in court," said deputy commissioner of police, zone I, Ravindra Shishve.
A meeting is held every fortnight to discuss the status of the cases. "Sometimes, the investigating officer gets transferred and does not turn up at the time of trial. In such cases, the pairavi officers bring the matter to the notice of senior inspectors, who, in turn, inform me about it. I ensure that the transferred officers follow up the case in court so that the case reaches a conclusion," Shishve said.
Recently, a Belgian woman was molested within the jurisdiction of Colaba police station. Within 15 days, a charge sheet was filed and the accused was convicted. In the case of a 14-year-old girl raped by her 34-year old stepfather, the conviction was achieved in record time.
19% Mumbai police's conviction rate in 2012
31% convictions in 2013
40% rate in the first quarter of 2014
50% conviction rate in Navi Mumbai in 2013