Comic book and movie lovers from all over made the Mumbai Film and Comics Convention their spot on Saturday.
The 2nd Edition of Mumbai Film and Comics Convention, organised by Comic Con India, kicked off on Saturday, December 21. The convention brought in comic book aficionados and movie buffs from all over. The event will continue on Sunday, December 22 at the same venue - Bombay Exhibition Centre, Goregaon, Mumbai.
The event, mirroring the International Comic-Con had various stalls which sold and promoted Indian as well as international comics, graphic novels, and tie-in merchandise. Workshops and Interactive Sessions were set up and got a good amount of attention from the crowd. Special screenings, previews and panels from upcoming Indian films were also shown.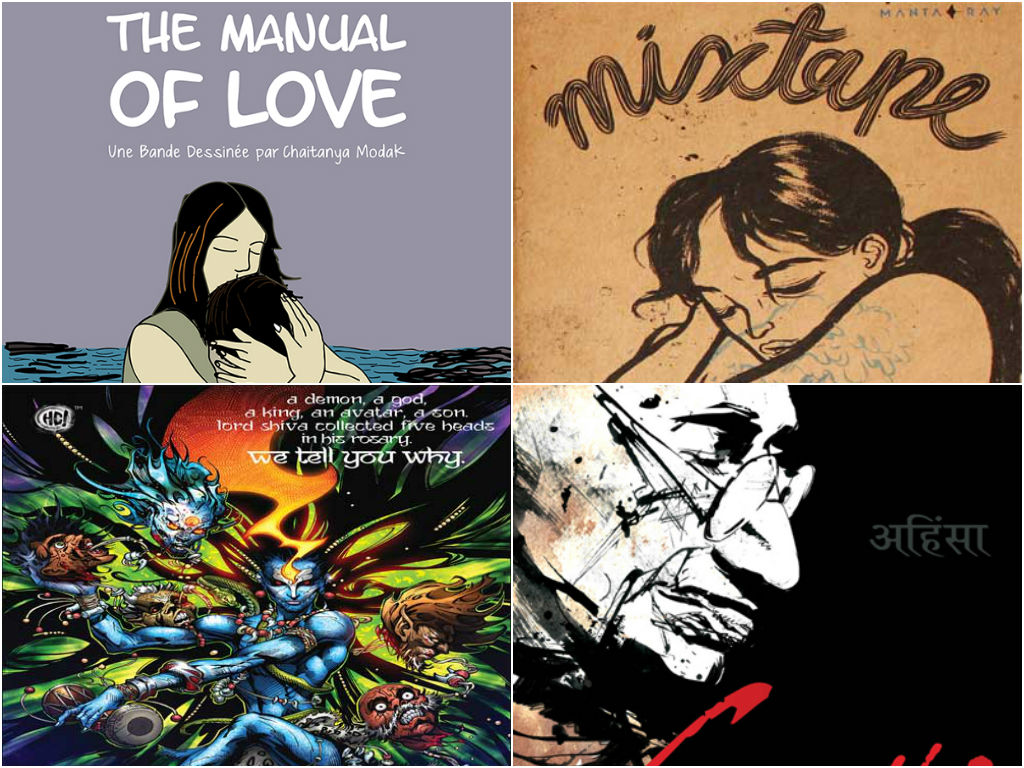 Exclusive launches of Comics titles such as The Skull Rosary, Mixtape Vol.2, The Manual Of Love, Gandhi – My Life Is My Message and more were conducted along with book signings. One of the most exciting elements of the conference, Cosplay (Costume Play) was a big hit, with many people dressing up as their favourite comic book characters. There was a cosplay contest as well, the winners of which got to choose from five categories with one lucky winner winning a Golden Ticket to the Singapore Toy, Game and Comic Convention 2014.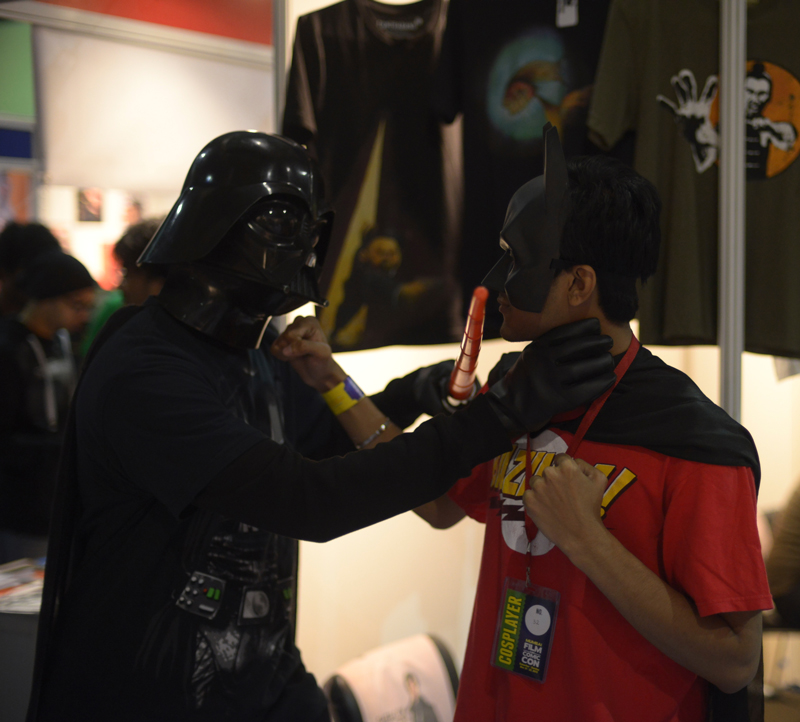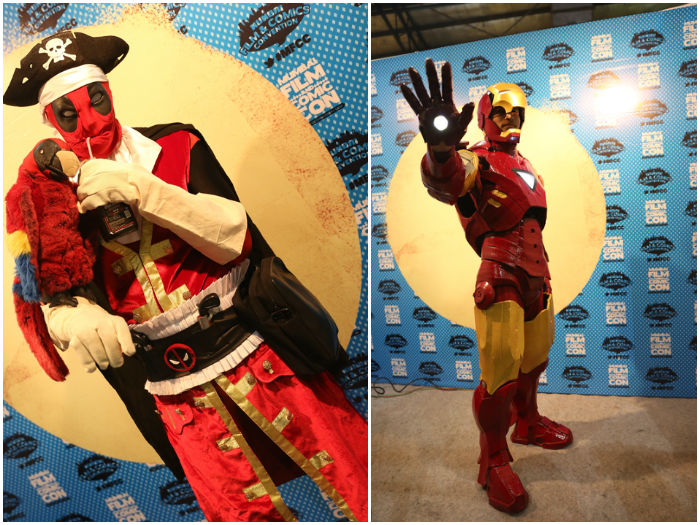 Several parents brought their kids to the convention, possibly for the first time. The children were warmly greeted by popular cartoon characters, Dora the Explorer, Spongebob Squarepants and the Teenage Mutant Ninja Turtles.
Jatin Varma, Founder, Comic Con India, had this to say about the first day, "We are extremely happy with the kind of response we are getting at the 2nd edition of MFCC. We are seeing everyone having a wonderful time taking part in the variety of interactive sessions. Fans from all age groups eagerly flocked at the different Comics/Graphic Novels' stalls. Comics and Movie Merchandise including Apparel, Toys-Action Figures, Mugs, Posters are a huge hit amongst fans".
Manga, a popular form of comics created by Japanese artists was one of the highlights of the convention. International names like Viz Media, IINE Toys, and many others sold anime merchandise. While Daisuki & Banpresto brought in stuff directly from Japan.
(Gulshan Grover promoting his new full-length feature Nephilim)
The interactive sessions were a big hit as well, with Ashim Ahluwalia and Nawazuddin Siddiqui speaking about their upcoming movie Miss Lovely. There was also a session by Motion Makers Animation Studio on their upcoming full-length feature film, Nephilim with Gulshan Grover, Director/Writer- Danny Wilson and producer Dr. Vishwas Valvi. There were interactive sessions with Nickelodeon as well. There were interactive sessions with Nickelodeon as well.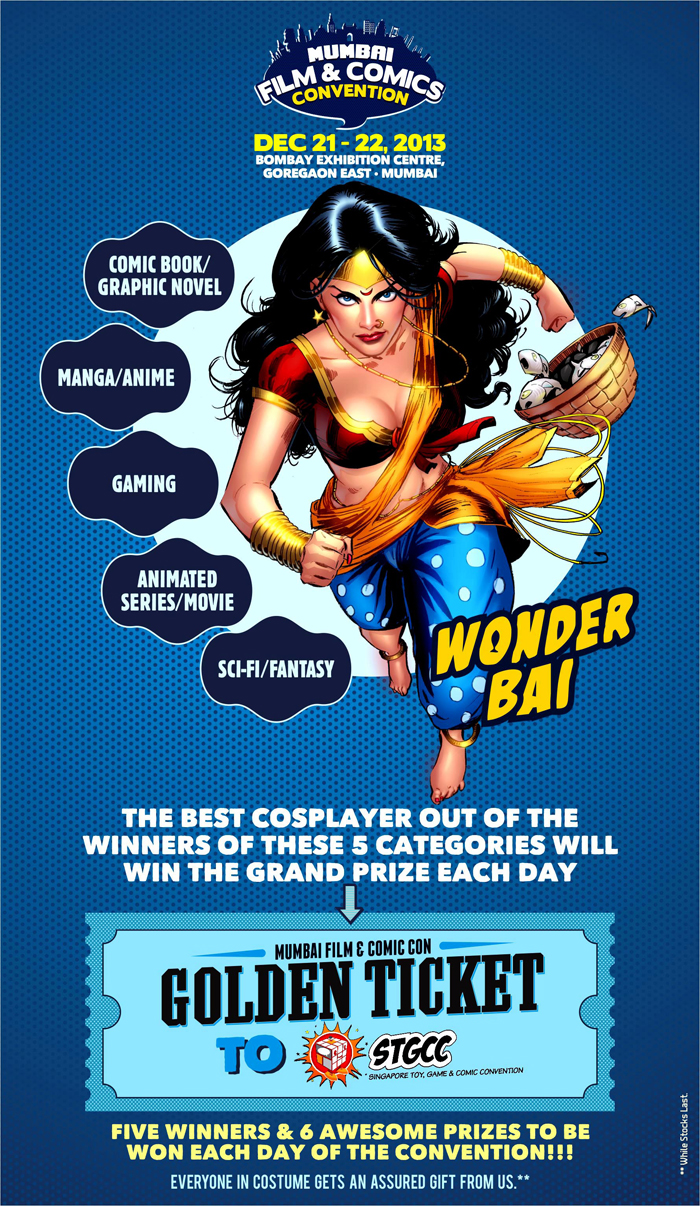 The convention also saw the official launch of their mascot - Wonder Bai.
The main participants of Mumbai Film and Comic Con are Amar Chitra Katha, Vimanika Edutainment, Pop Culture Publishing, Manta Ray Comics, Holy Cow Entertainment, Chariot Comics, Campfire Graphic Novels, Viz Media, Macmillan Publishing, HarperCollins Publishers India, Mario Miranda Gallery, Orange Radius, DC comics by Random House India, Meta Desi Comics Scholastic India, Marvel and Diamond Select Toys. These publishing houses and media groups will be displaying their authors and work throughout the two days - December 21 and 22.
Read Also - Mumbai Comic Con 2013: Microsoft launches the Amar Chitra Katha application for Windows 8