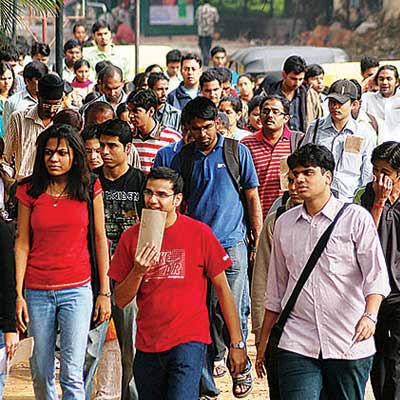 A large number of common entrance test (CAT 2013) candidates have expressed displeasure over their results. After several failed attempts at seeking 'justice' from the Indian Institute of Management-Indore, which was the convenor of the exam last year, they have finally knocked on the doors of the Delhi high court.
A dozen of them filed the petition on Wednesday seeking transparency in the process of normalization in CAT. The case will come up for hearing in a couple of days.
IIMs and top B-schools admit candidates based on their CAT score.
Abhishek Leel, one of the candidates, who filed the petition, told dna, "The normalization process, which scales down marks, seems to be faulty. The IIMs should disclose the formula used in the process or should share with us our raw scores." A B Tech from NIT Jaipur, Leel appeared for the CAT for the first time last year.
He has been running an online campaign ever since CAT 2013 results were announced on January 14. He now has the support of over 6,000 candidates, who claim their scores and percentile are far below expectation. They are seeking re-evaluation, and stress on knowing their raw scores. They now have a Facebook page that helps them communicate with each other.
One candidate said: "Many people have scored 99% in Quant, but only 20% in verbal. This can't be possible."
In a desperate move, over 1,000 applicants have also filed RTIs at IIM Indore seeking answer key, normalization method and the raw scores.
Rohit Kapoor, the CAT convenor 2013, was unavailable for comment.
Incidentally, CAT 2012 results were also marred by controversy with over 80 candidates getting 'inflated scores", which was later discovered after they were admitted to B-schools.
Some of the candidates approached the Indore court last week, but the judge asked them to wait for the RTI replies before taking a separate legal course.