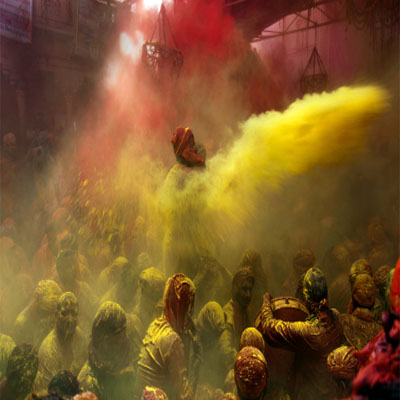 Ahead of Holi, the Navi Mumbai police has assured heavy bandobast and adequate precautionary measures in the city, so residents can enjoy peaceful celebrations. Various communities across Navi Mumbai celebrate the day-long festival as per tradition.
"Safety of the revellers and that of others will be our priority and the law and order situation will not be compromised on during the festive period," said Fateh Singh Patil, additional commissioner of police of Navi Mumbai. "The entire city will be under surveillance. Our patrolling teams will keep an eye on the streets and we will conduct nakabandis at various places towards ensuring a safe Holi. There will be three to five patrolling teams under every police station in the city. The senior officials will seek updates from them and report to our deputies every hour," he said.
Navi Mumbaikars enjoyed a peaceful Holi last year. No untoward incident took place in the city, except for one in Turbhe, wherein a man was attacked with a knife by a neighbour for throwing a water balloon. The accused was arrested by the police from the spot. "Residents also cooperated with us in our efforts last year. We hope they do so this year too," said a police officer from Nerul police station.
Apart from residents, youngsters from the neighbouring areas also come to the city to play Holi. Sanjay Yenpure, deputy commissioner of police (zone II) said, "We have directed our officials to take strict action against drink driving. We will also keep reserved force at all police stations to handle emergency cases."