Anil Joseph, chairperson, Perry Road Residents Association, talks about the steps he took to bring down illegal banners in his vicinity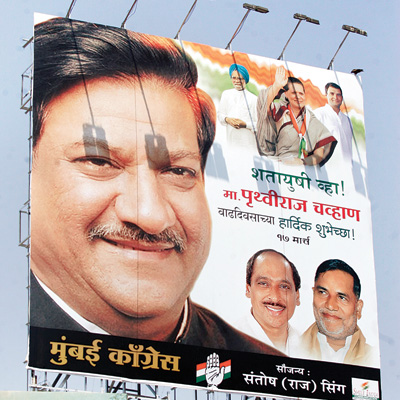 Towards the end of 2003, a 30-year-old Perry Road resident was tired of seeing mug shots and posters of politicians on electric poles and trees wishing themselves a Happy Birthday, a Happy New Year and happy 'everything else'. He went up to the secretary of the Perry Road Residents Association and asked him why the ALM wasn't doing something about this. The secretary admitted that while the association was committed to the cause, all ALM authorities had failed to put an end to the scourge of illegal banners. The secretary urged the resident to join the ALM and help further their mission. That 30-year-old was me, Anil Joseph, now 41 years of age, and the chairperson of the Perry Road Residents Association. The then-secretary was Mario Dias whom I consider my role model in the realm of civic and social work.
Back then, one needed a permission receipt to print or paste on legal banners, except for those that were permitted by the Municipal Commissioner who could use his discretionary powers, under Section 479(2) of the MMC Act 1888, relating to banners for religious, educational or charitable purposes and provided that the institution is duly registered.
Armed with this information, I told the ALM members that I would remove the illegal banners myself. I put a ladder in my jeep and decided to go ahead. I had no fear of the consequences as I wondered how I could be prosecuted for removing something that was illegal to begin with.
The results were seen by all Perry Road residents who assured that in case there was any backlash from politicians, they would support me. The politicians, upon gauging the mood of the people in the area, received the message that Perry Road residents would back each other up. The failure of the BMC and the police in filing cases against the offenders post the 2013 High Court ruling has spurred netas to go back to their old habits. The meagre fine of Rs. 2,000 is not enough to curb this. What's needed now is a more stringent and hefty fine and increase in the term of imprisonment. For now, the battle continues and the long-suffering citizens are within sniffing distance of a complete victory.