Investors wearing 'victim' caps were present in courtroom on Monday.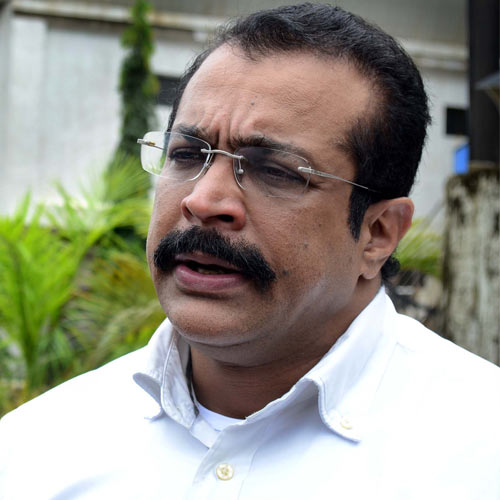 The Economic Offences Wing (EOW) of the city police's crime branch on Monday filed a charge sheet in the National Spot Exchange Limited (NSEL) Rs5,600 alleged scam. The chargesheet that runs into over 9,000 pages has been filed against five accused arrested in the case.
The case came up for hearing in a sessions court on Monday. The corridors of the court were full of people wearing white caps, the words 'NSEL VICTIM' emblazoned on them.
One of the 'victims' said on condition of anonymity that he invested a chunk of his investment with the company. "I am here to request the court to punish all the accused," the investor told dna.
Special public prosecutor, advocate Anjali Waghmare, told dna, "The charge sheet was filed around 3pm against all the five arrested accused. The case has almost 13,000 people on record who had invested in the company."
Joint commissioner of police (crime) Himanshu Roy said that the charge sheet has been filed against Amit Mukherjee, Jai Bahukhandi, Anjani Sinha, Nilesh Patel and Arunkumar Sharma. "The chargesheet contains list of stocks and warehouses secured. We have given a list of witnesses and the kind of evidence they gave. We have 297 witness statements recorded, including the statement of complainant Pankaj Sarai, investors and others. We have every reason to believe Jignesh Shah and Joseph Massy were involved in the scam. We have already returned 5 per cent of the money of the entire scam to the investors while properties worth Rs4,500crore have been attached so far," said Roy.
He added that in the chargesheet the police have also listed out properties, articles and documents seized during investigation. "...We have also taken permission from the court to continue investigation," said Roy.
The accused have been chargesheeted under various sections of the Indian Penal Code and under provisions of the Maharashtra Protection of Interest of Depositors Act.
Last year, an investor had registered an offence against the directors and key management persons of NSEL for cheating, forgery, criminal breach of trust and conspiracy.
The Infamous Five
Amit Mukherjee, assistant vice president and business development officer, NSEL. He is alleged to have introduced most of the accused borrowers as members. He is believed to have got Rs12crore as kickbacks
Jai Bahukhandi, assistant vice-president, was in charge of warehouses. He allegedly flouted all norms and guidelines, created a web of false stocks by way of bogus warehouse receipts. He is believed to have got Rs5crore in illegal kickbacks. Of 62 warehouses searched, 30 were empty and 17 were bogus
Anjani Sinha- Ex-managing director and CEO of NSEL. He was responsible for managing business operations. He allegedly received personal gain from borrowers and is considered one of the brains behind the scam
Nilesh Patel, chairman of NK Proteins, is alleged to have borrowed Rs970crore from the exchange
Arunkumar Shama, director of Lotus Refineries, allegedly borrowed Rs159crore. Sharma allegedly invested around Rs15crore of this in a Bollywood movie