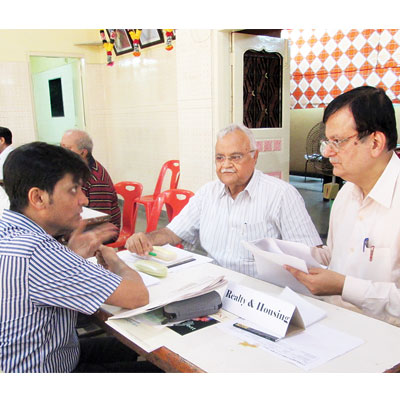 The Consumer Guidance Society of India (CGSI) on Tuesday organised a consumer grievance redressal camp in which the society tried to solve the problems of consumers who marked their presence at the event. The organization, while addressing the consumers' grievances, asked them to always maintain written communication with any firm if they want to establish a case of deficient services against the firm.
The event was also attended by Right to Information (RTI) former Central Information Commissioner Shailesh Gandhi, in order to guide people with grievances under the RTI Act. Gandhi explained ways to make the government function, using RTI. "If you have a law, follow it. I can't see any reason why people are not doing so," said Gandhi.
Around 50 people attended the function, who claimed that they got legal guidance from the society as well as an eye opener on RTI and its usage. A young naval officer who met with an accident and fractured his leg and was operated on at the navy hospital in 2013, was in attendance. "After I got myself operated, I was feeling uneasy because of the screws inserted to fix the fracture. On June 26 2013, I consulted a surgeon at a well known city hospital and the screws were removed after various examinations. I continued with the same surgeon, who treated the various infections due to the removal of the screws. Fed up of repeated infections, I went back to the navy hospital in March 2014 and found that I had developed sinus and got chronic osteomyalitis. Now I am just seeking compensation for the wrong treatment which was given to me," said the officer.