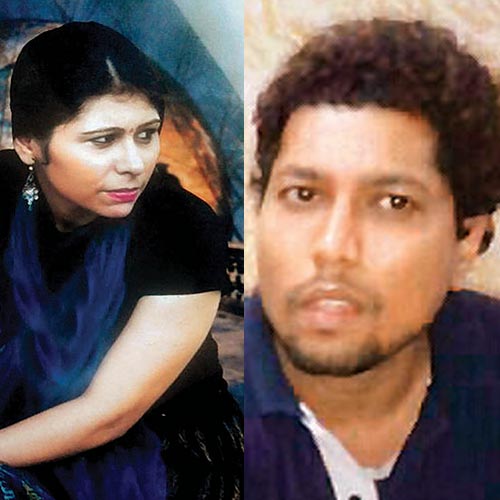 The police have recovered the mall's CCTV footage which shows Bhayander resident Girish Pote, 35, buying knives just hours before he killed and chopped his French wife to pieces on Tuesday.
The accused's blood-stained clothes have also been recovered, making the case a water-tight one.
Madhuwanti Pathak, 33, was murdered by Pote, who did not want her to leave the country with their child. Pote was allegedly eyeing her property and Madhuwanti had come to know that he had been having an affair with a bar girl.
Nitin Gadare, Pote's cousin, who had informed the police about the murder, would be made a key witness.
The Thane rural police have done a stupendous job in the past five days by recovering and preserving strong evidence against Pote.
Pote's police custody ends on December 12 and the Navghar police will seek six more days of Pote's custody to gather more evidences and to record statements.
The family members nor any other person have came forward to lend their help to the killer husband and no lawyer has been appointed or have tried to meet the Navghar police official.
"Last night, Pote broke down during interrogation and was not able to speak much about the case. We will grill him again to get minute details of the crime," said a police officer.
"It's an open-and-shut case with clear evidences. We have recorded Pote's confessions but we want to investigate further. We will plead with Thane court to give us six more days of his custody," said Dinkar Pingle, senior police inspector, Navghar police station.
"No one from the family has tried to contact us after he was sent in the lock up while no lawyers have tried to establish contact with us, said Pingle.
Kin not contacted
Even after five days of Madhuwanti Pathak being brutally killed by her husband in their Bhayander home, the French Embassy has failed to contact her grandmother in France. "The embassy is going slow on contacting Madhu's family and the body is in our custody. We have been told that her grandmother lives in France," said a senior police officer.