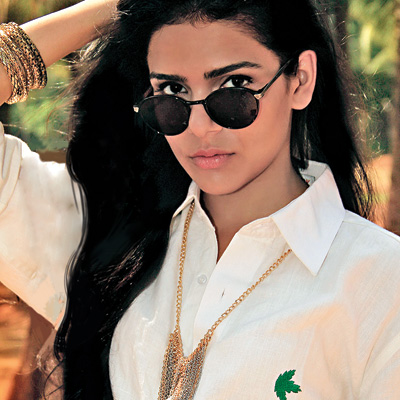 With entry into areas like food clothing and shelter marijuana's taxonomic cousin, hemp, is all set to give India a new high. Driving it with the -Bombay Hemp Company (Boheco) - are seven Mumbai youth. "The story of cotton began from Mumbai's mills. We hope to replicate that success story," one of the co-founders Yash Kotak told dna.
Kotak recounts how all the 23-year-old SoBo resident founders had their first brush with rural India as a part of Students in Free Enterprise (SIFE). "Though we were only about distributing solar lamps in unelectrified areas we were appalled at the acute agrarian crisis and the distress," he remembers and adds, "Back in Mumbai this formed a central part of our discussion. We wanted to do something pathbreaking to help people. Boheco's mission of 'Educate Cultivate Elevate' comes from there."
The pathbreak came from more than 7,000 km away in Western Australia, from a town called Margret Rivers a three-hour drive away from Perth. Kotak's friend and colleague Jahan Pestonjamas remembers visiting extended family there. "I was struck by the green expanses of hemp across the region. Once there, I found that the town owed its prosperity to this hardy plant thanks to the Margret River Hemp Company which makes everything from oil, building blocks, shoes and surfboards with hemp."
When Pestonjamas came back with booklets and photos, the group's found hemp was cultivated in India as early as eighth century as a fibre crop and it now grows as a wild weed in Punjab, the Himalayan foothills and in the plains from Kashmir to Assam. "If a small community like Margaret Rivers could do so much with the plant imagine how it could change the face of rural India and drew up a plan."
All the seven began working with different corporate jobs. "It was our way of gathering skills and know-how of running a business," says Kotak. A year and half later they all quit, pooled savings and Boheco was born. They deal with organic hemp products like oil, seeds and protein, hemp fabric for industrial and commercial purposes. "Given its marijuana connection, convincing authorities was tough initially. Hemp is visually identical to marijuana. But the similarity ends there. Marijuana contains 3% of delta-9-tetrahydrocannabinol a psychoactive substance found in pot/drugs. Hemp has a very low content of it, well below the threshold to have any psychoactive effect. When authorties saw how useful hemp can be without harmign the environment they saw our point," he laughs.
Designer James Ferriera told dna, "I have only seen these clothes in Bangkok. I am so glad that it will finally be available here. Though cotton is a popular choice for comfort fabrics, hemp is better. It is strong and durable yet it softens with each wash making it more comfortable to wear. It looks like raw silk but is softer. Unlike cotton, its fibres don't break down and it retains its structure with age," and added, "Hemp is also a cool fabric to use in our hot and humid climate. It breathes well, is non-irritating to skin and is moisture absorbent. Hemp comes in various colours like green, grey, brown, black and creamy white. They can also be dyed to obtain colourful fabrics."
Kotak says the best part is that hemp leaves less of an eco-foot print than cotton. "Production needs less land and water usage when compared to cotton. In fact, cotton, the fabric that contributes for 78% of natural fibre in the global market, takes twice the amount of land and water for its cultivation. Also hemp grows fast like weed and it produces 200% more fibre yield than cotton on the same land. Since its naturally pest-resistant; this means less need for costly harmful pesticides."
What next? Boheco has big plans to use its seed, fibre and oil. "The seed can be refined into milk, ice cream, oils, grain, flour and is popular among vegans." With paper or hempcrete building blocks, biodegradable hemplastic. And beauty products like moisturizers, lotions, its going to be an all time high.
Ahemp!
This oldest and most versatile crop known to man was worn by Christopher Columbus. It was also used to make the first pair of Levis Strauss jeans.
According to HIA (Hemp Industries Association) report, the total retail value of hemp products in the US (consisting of fabric, food, building materials, etc.) crossed about $500 million in 2012, out of which $156-$171 million was contributed by hemp food and body products alone.
Globally, there exists a 1.5 trillion dollar market for hemp.
It is estimated that the Indian hemp textile market alone is worth Rs 240 crores.