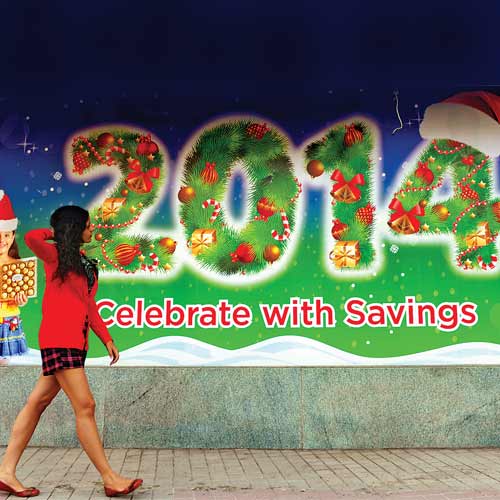 The tussle between the Mumbai Police and city hotels and restaurants over the New Year deadline has now reached the court. The Bombay high court on Tuesday ruled that hotels and restaurants can serve customers till 5am and do not need to shut shop by 1.30am.
The Indian Hotels and Restaurants Association (AHAR) moved court after the police said they were firm on their stand of keeping 1.30am the deadline for hotels and bars, considering women's safety and to curb drink-driving cases. Last week, the state government had extended the deadline for hotels and restaurants to serve food and liquor to patrons till 5am on the morning of January 1.
Mumbai Police commissioner Dr Satyapal Singh on Monday said, "My views are very clear on the matter. For women's safety and to prevent drink-driving cases, among other things, I took this decision. Last year too, the deadline was 1.30am."
He added, however, that there is no specific terror input with regard to New Year.
After Singh had issued the 1.30am-deadline order, citing concerns of "serious crimes" and "law and order disruptions", Thane and Navi Mumbai police commissioners had followed suit and issued similar orders.
"Discos and five-star hotels can serve liquor till 3am as per the normal course permission given to them. However, if eateries and restaurants are found flouting norms, action will be taken against them under relevant sections of the Mumbai Police Act and Indian Penal Code. We strongly oppose the 5am deadline and will put our stand in writing in court on Tuesday," said deputy commissioner of police, headquarter-1, Sharda Nikam-Raut.
Suresh Shetty, who owns a hotel in Thane and is a member of Thane hotel owners' association, said they have approached the HC against the "discriminatory" order. "This is not fair on small hotel and restaurant owners, with only five-star hotels and pubs being allowed to operate till late."
AHAR's petition in the HC seeks that the police be directed to recall its order. Citing discrimination, the petition states that the deadline for five-star hotels and pubs is 3am.
The association's counsel Veena Thadani said: "They are allowed to remain open till 3 in the morning. Why this discrimination? This is a very elitist outlook. Are only the rich allowed to party and celebrate?"
The petition claimed that the state home department and excise department had issued circulars on December 19 and December 24, respectively, granting permission to hotels and restaurants to remain open till 5am. The circular, however, said each hotel owner should get permission from the police commissioner.
AHAR's petition has also claimed that hotels and restaurants have already spent a huge amount, arranged parties and sold tickets.