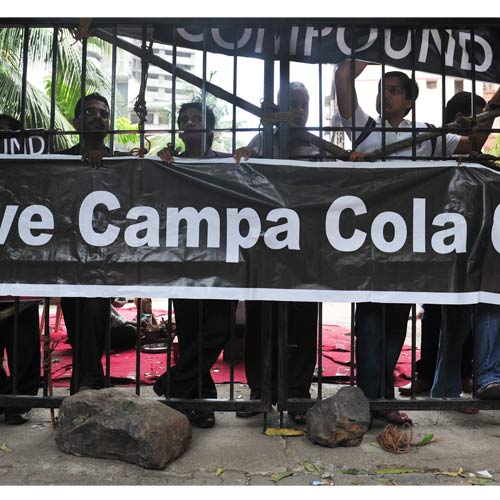 Retreating from its stand that Municipal Corporation of Greater Mumbai (MCGM) had no say in issuance of deemed conveyance of land and buildings to its six societies, the Campa Cola Housing Society, Worli has said it was willing to consider filing fresh application before Registrar of Societies making the civic body a party.
On Friday, counsel for the society Prasad Dhakephalkar sought time before Bombay high court to seek instructions from his clients on whether they were willing to file fresh application making MCGM and Pure Drinks Pvt Ltd, which had leased the land from the corporation, a party.
The society would then file a fresh application before registrar of societies seeking deemed conveyance in its favour.
Justice Rajendra Sawant, on Friday, directed that status quo be maintained with regard to the deputy registrar's order granting deemed conveyance of land and buildings favour of the housing societies.
The order was passed with respect to Shubh, Esha Ekta, BY Apartments, Mid Town, Patel and Orchid buildings after hearing petitions by MCGM, which has claimed ownership of the land on which these buildings are situated, and a lessee, Pure Drinks. The two had challenged the Dec 17, 2013, order passed by the deputy registrar.
TMCGM counsel SU Kamdar contended that it's the owner of the land and that conveyance had been granted not only for the land but also the buildings facing demolition. Counsel for Pure Drinks Ashutosh Kumbhkoni argued that the deputy registrar had not heard his client.
Dhakepalkar, counsel for residents, claimed they were entitled to conveyance as per MOFA. He also argued that Pure Drinks did not have any right or title. Moreover, granting conveyance to the societies does not take away MCGM's rights as owner, he said.