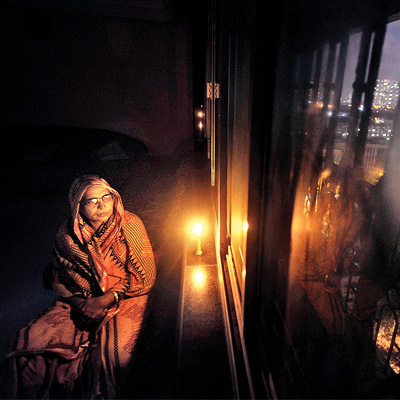 The Supreme Court on Monday expressed displeasure about the manner in which Bombay Municipal Corporation (BMC) had been handling the issue of illegal flats in Campa Cola society after the deadline for residents to vacate the premises expired on May 31.
Giving a hint that the court was open to hearing the issue of regularisation if either the state or the civic body came up with a new proposal, the bench asked the corporation to inform it if there was any possibility of sorting out the issue out of court.
The court also expressed anguish over the residents resorting to demonstration against the BMC action.
Pulling up the civic body, the bench headed by SJ Mukhopadhyay said: "Don't say that we had directed you in our previous order to evict the residents and demolish the illegal structure. Don't do something in the name of Supreme Court order. People should not be misguided."
The bench said: "No party has come to us seeking clarification of its previous order whether the court had directed the agency to evict people and take action or the court had simply upheld the BMC's order asking people to vacate the premises."
The bench also asked the corporation's counsel to apprise it about the possibility of resolving the issue out of court.
In reply the BMC lawyer said: "In the past, consultations and discussions have taken place, but there was no result."
The apex court, which also expressed anguish at the residents' demonstrating against BMC, said: "Legal issues can be sorted out in a legal manner, and not through agitation. By agitation, you cannot get anything. Don't go for this type of agitation...."
Advocate Prashant Bhushan who appeared for the residents, submitted that they had filed two applications throwing light on new facts. Through an RTI application, the residents had got to know that BMC had collected penalty sometime in 2005-2006 from people for regularisation, a fact that had not been told to any of the courts.
Allowing the residents to file an application seeking clarification of the earlier order, the bench posted the matter to be listed after two weeks.
Earlier, SC had asked the residents to vacate the premised by May 31, 2014 and had also declined to extend the date.
On February 27, 2013, the top court had allowed BMC to demolish the illegally constructed flats and on October 1, it had refused to re-consider its earlier order and had set November 11 deadline for the residents to vacate 102 flats which were declared illegal. However, on Nov 13, while granting extension of time, the court had fixed May 31, 2014 as the deadline to vacate the premises.
These flats were constructed three decades ago without BMC permission and hence were declared illegal. More than 140 families have been residing in the complex for the past 25 years.