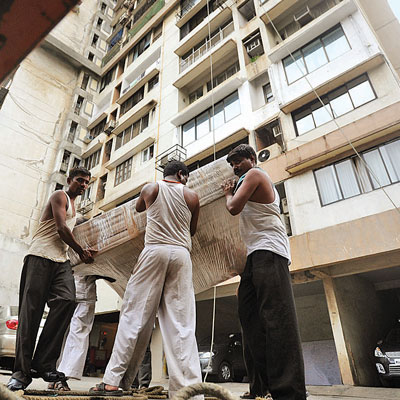 The BMC, on Thursday, said it would demolish the illegal flats in Campa Cola compound at Worli on June 17 or some time later.
However, the occupants of the 96 unauthorized flats don't seem to be in a mood to budge. They refused to hand over the keys of their flats even as BMC's 72-hour deadline expired on Thursday. Instead, they shot a letter to civic chief Sitaram Kunte saying they were ready to hand over keys if chief minister Prithviraj Chavan and the commissioner agreed to address the 14 conditions stated in the letter.
"If BMC demolishes our flats, it should raze other illegal structures too. If authorities agree to that, we will hand over keys," a resident in Mid Town apartments said.
"We are going to serve the residents a notice under section 488 of the Mumbai Municipal Corporation Act, 1888 between Saturday and Monday. We will intimate that we will enter the compound to execute the court order on June 17 or some time later," additional municipal commissioner Mohan Adtani said.
Adtani reiterated that BMC would initially disconnect water, electricity and gas supplies to the illegal flats. "Initially, we will deploy BEST and Mahanagar Gas personnel. Later labourers will be engaged to demolishing the internal walls and slabs of the flats. External walls will be razed once the monsoon is over," he said. The demolition work would cost BMC Rs 2.20 crore, and it would be recovered from the members of the housing societies.