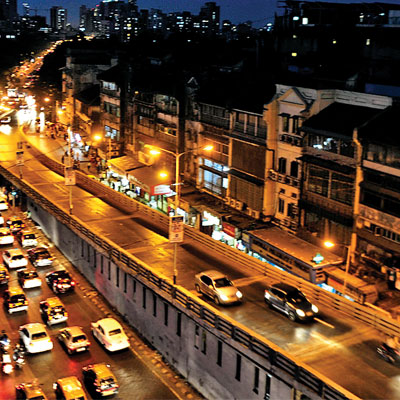 Motorists were pleasantly surprised on Monday after they found that the Byculla flyover or Gloria Church bridge has been reopened by the BMC and Mumbai Traffic Police.
On May 2, the bridge was out of bound to public due to crucial repairs and to replace the expansion joints. In all, there were 32 expansion joints that had to be replaced.
The BMC official had said that they will finish the works by May 15. However, the work has been completed in 11 days. The approximate cost of repairs was Rs2 crore.
"As per the earlier schedule, we were to announce reopening only by Monday evening, but later the plan was revised and we along with Mumbai Traffic Police, managed to reopen it on late Sunday night. This helped in benefiting the motorists on the first working day of the week," said SO Kori, chief engineer, bridges, BMC.
Post monsoon, the civic body intends to shut three more flyovers in south Mumbai - the Kemps Corner Flyover, Princess Street Flyover and Mahalakshmi Bridge to undertake similar repairs.
Starting from Monday, the MSRDC will shut all the three lanes of the south-bound flyover Dindoshi flyover (at Goregaon) on Western Express Highway for motorists. Till date one of the three lanes was kept open to ease traffic movement. Nine spans of the bridge needs to be replaced of which work is almost done on five spans. As per the sanctioned traffic block plan the bridge will be opened for motorists by May end.